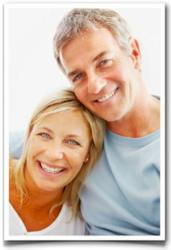 86% of young people believe that their marriages will last a lifetime.
San Diego, CA (PRWEB) August 28, 2012
RockinMarriage.com is quickly becoming one of the world's most read relationship counseling blogs. Offering daily tips and advice for married couples across the globe, information can be read directly from their blog, or via a daily digest email.
In their latest blog post, Ed and Cathy Lorient discuss the results of a recent poll. The new blog post is titled, "Poll Says Young People Expect Marriage to Last Forever".
The blog post can be accessed here:
http://rockinmarriage.com/poll-says-young-people-expect-marriage-to-last-forever/
Within this latest post, Ed and Cathy discuss the results of a recent poll conducted by The Huffington Post. The poll concluded that 86% of young people expect their marriage to last a lifetime.
The poll was conducted by Jeffrey Jensen Arnett, a research professor of Psychology at Clark University of Massachusetts. Ed and Cathy believe that, due to today's high divorce rates, a lot of young people will be left disappointed.
With a view of nurturing today's young people to become dedicated and long-loving spouses, the couple offer up some of their top tips for happy marriage.
The first thing they suggest is for married couples to be transparent with their love.
"You may think that your kids are grossed out by seeing their parents as lovers, but the truth is that they're comforted by knowing that their parents have a strong love for each other. Let them see you being affectionate, within reason, and make no secret of the reasons why you love each other," they say.
Secondly, they suggest being transparent with conflict and its resolution. This includes explaining conflict and its causes to children, and including them in the resolution process where possible.
Lastly, Ed and Cathy suggest being openly positive about marriage, as a whole.
"There are few things in life that bring as much peace, joy and fulfillment as a happy marriage. Let's help our young people to remain optimistic and idealistic about their futures by role-modeling success," they conclude.
Where can married couples learn more? Learn how to save marriage by subscribing to Rockin Marriage for free. Visit their daily tips website at RockinMarriage.com.
RockinMarriage (™) thinks this is important information for married couples and asks them to Like our Page on Facebook to learn exclusive daily marriage tips, strategies and news, all with the aim of preserving life's most precious bond. "We'd appreciate your help in spreading the word amongst married couples," says Ed and Cathy.
Like this? Check out RockinMarriage's last article: Top Relationship Counseling Blog, RockinMarriage.com, Announces Importance of Building a Great Marriage