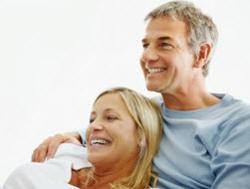 No matter what stage of marriage you're in, we can all stand to apply a little Olympic spirit to building strong, happy marriages.
San Diego, CA (PRWEB) September 04, 2012
RockinMarriage.com is quickly becoming one of the world's most read relationship counseling blogs. Offering daily tips and advice for married couples across the globe, information can be read directly from their blog, or via a daily digest email.
In their latest blog post, Ed and Cathy Lorient discuss how the Olympics threw up some great lessons for marriage. The new blog post is titled, "7 Great Lessons on Marriage from the Olympics."
The blog post can be accessed here:
http://rockinmarriage.com/7-great-lessons-on-marriage-from-the-olympics/
Within this latest post, Ed and Cathy discuss a recent Huffington Post article by life coach Gina Visram, discussing how the London Olympics can inspire tips for a great marriage.
Agreeing that the tips are useful, no matter what stage of marriage someone is in, Ed and Cathy decide to share two of them with their readers.
The first tip is that 'false starts are fatal'. In reality, Ed and Cathy don't agree with this statement, claiming that some people who marry too soon can overcome their problems and build a rock-solid marriage.
"Her point is that couples should be careful about marrying before they're ready because making the leap too soon could be fatal to the marriage. Now, this can be true but it doesn't have to be," Ed and Cathy explain.
They mention that they know a lot of couples who probably married too young, but made it work through open communication and commitment.
Secondly, Visram urges couples to value each other, to be sure to tell a spouse that their achievements are valued and to celebrate them accordingly.
Ed and Cathy agree.
"This is a wonderful illustration of mutual respect and admiration and respect is one of the binding agents of a lifelong, happy marriage. Be sure to tell each other how proud you are of their achievements and their gifts. Celebrate their victories,whether large or small," they say.
Where can married couples learn more? Learn how to save marriage by subscribing to Rockin Marriage for free. Visit their daily tips website at RockinMarriage.com.
RockinMarriage (™) thinks this is important information for married couples and asks them to Like our Page on Facebook to learn exclusive daily marriage tips, strategies and news, all with the aim of preserving life's most precious bond. "We'd appreciate your help in spreading the word amongst married couples," says Ed and Cathy.
Like this? Check out RockinMarriage's last article: Top Relationship Counseling Blog, RockinMarriage.com, Announces that Young People Expect Marriage to Last Forever