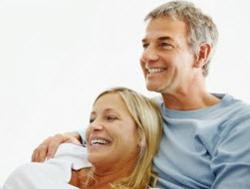 We think stealing away for a lunch date is an awesome way to toss some romance into an otherwise chaotic week and over-scheduled relationship.
San Diego, CA (PRWEB) September 17, 2012
RockinMarriage.com is quickly becoming one of the world's most read relationship counseling blogs. Offering daily tips and advice for married couples across the globe, information can be read directly from their blog, or via a daily digest email.
In their latest blog post, Ed and Cathy Lorient how a lunch date can add some romance and adventure to a stressful week. The new blog post is titled, "Make a Romantic Lunch Date with Your Spouse!"
The blog post can be accessed here:
http://rockinmarriage.com/make-a-romantic-lunch-date-with-your-spouse
Within this latest post, Ed and Cathy admit that finding time for a date night during the week can be tough at best. Therefore, they suggest injecting some romance into the working week by scheduling a lunch date.
They refer their readers to the work of Dr. Stephanie Smith, who has some great tips on making the lunch date concept work. Her original article focussed on using a lunch date to get over the winter blues. However, Ed and Cathy believe that her advice is useful at any time of the year.
"Get a sitter, tell your boss you have a dentist appointment, raid the piggy bank – do whatever you need to do to get away to some place special for lunch," they say, directly quoting from Dr. Smith.
In order to make the date go as smoothly as possible, Dr. Smith also suggests avoiding some topics of conversation. These include kids, pets, bills, work drama, house repairs and retirement funds.
Instead, she suggests focusing the conversation on exciting topics such as current events, dreams for the future, books, movies, sports and hobbies.
With most relationships being over-scheduled, Ed and Cathy believe that a lunch date is a great idea that everyone should try.
"Try scheduling a romantic lunch date with your mate at least once a month if you can't make it a weekly "affair". We think you'll love the results," they conclude.
Where can married couples learn more? Learn how to save marriage by subscribing to Rockin Marriage for free. Visit their daily tips website at RockinMarriage.com.
RockinMarriage (™) thinks this is important information for married couples and asks them to Like our Page on Facebook to learn exclusive daily marriage tips, strategies and news, all with the aim of preserving life's most precious bond. "We'd appreciate your help in spreading the word amongst married couples," says Ed and Cathy.
Like this? Check out RockinMarriage's last article: Top Relationship Counseling Blog, RockinMarriage.com, Announces Advantages of the 'Date Night Jar'