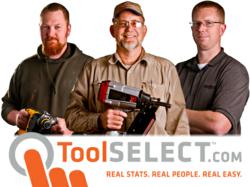 Dadoes are a good example of joinery where close isn't good enough. A perfect fit is needed for both the looks and strength of the joint
Grand Rapids, MI (PRWEB) May 25, 2012
Rockler Woodworking and Hardware are igniting discussion within the ToolSelect.com community with the release of the new Rockler sliding dado jig, built to make tighter joints in almost any lumber thickness.
The jig was designed with a sliding sled to cut tailor-fit dadoes no matter the thickness of the wood. The width of the jig's groove can be customized to fit plywood thinner than nominal as well as fit lumber with odd thicknesses.
"Dadoes are a good example of joinery where close isn't good enough. A perfect fit is needed for both the looks and strength of the joint," says Steve Krohmer, vice president of product development with Rockler. "This dado jig delivers that precision to prevent unsightly gaps that will eventually weaken the joint."
Working with a router and the Rockler straight-edge clamp system, the new jig was built to cut precise dadoes without drifting away from the fence and risking a ruined workpiece. With a ½" router bit, woodworkers rout the first dado shoulder as usual, then flip the jig around. The offset for the second shoulder is infinitely adjustable to perfectly match plywood thickness.
The jig is pre-drilled for routers with a standard PC 690 three-hole pattern, and because it's made of low-friction ABS, drilling custom holes for non-standard routers is simple. For convenience, all adjustments on the jig are tool-free.
"Our members love to discuss woodworking jobs of all types," says Tom Klein, vice president of marketing and merchandising with ToolSelect. "Jigs are some of the most talked about items in the industry, because there are so many variables that influence whether a user likes or dislikes a jig. We're looking forward to all the discussion in our community regarding this new dado jig from Rockler."
About ToolSelect
ToolSelect is an unbiased community powered by its members that covers all aspects, types and brands of tools, but does not actually sell any tools. ToolSelect's members include everyone from experienced tradesmen to complete novices. Users trade tips, compare notes, debate their favorite tools and work together to help each other make intelligent purchasing decisions.
Like ToolSelect on Facebook (ToolSelect)
Subscribe to ToolSelect on YouTube (toolselecttv)
Follow ToolSelect on Twitter (toolselectmedia)