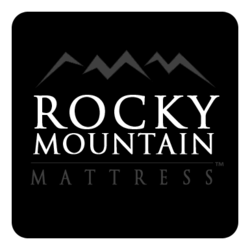 It was an honor to read them and was a hard decision.
Salt Lake City, UT (PRWEB) December 17, 2012
Earlier this year, in celebration of Independence Day, Rocky Mountain Mattress partnered with The Mark Forester Foundation to provide a $1,000 college scholarship to the winner of the patriotic-themed "Honor the Heroes" essay contest. Now, six months later, the two organizations proudly announce Lindsay Walters, a student at the University of Central Florida, as the winner.
Any student who would be enrolled in college during the 2013 calendar year was eligible to enter the scholarship contest by submitting a 300-500 word essay explaining how he or she goes about "Honoring the Heroes" and why. Walters' heartfelt submission caught the attention of the judges and earned her the contest's top prize.
"It was an honor to read them and was a hard decision," said Thad Forester, of The Mark Forester Foundation and a panel judge for the essay contest. "She seemed to have the most intimate connection with the military, between her grandfather, who served for 30 years, and her father and brother who are both actively involved in law enforcement, her empathy and sincere appreciation for everyday heroes shined through."
The origin of the Mark Forester Foundation is homage to Senior Airman, Mark A. Forester, who was killed September 29th, 2010 in Afghanistan while risking his life to save a fallen comrade. Forester died serving his country, therefore, the judges deemed Walters' submission, respectfully paying tribute to her veteran grandfather, as the best embodiment of this sentiment.
As a result, Rockymountainmattress.com will be contributing to The Mark Forester Foundation scholarship fund and Walters will receive a $1,000 scholarship in Mark Forester's name, which she will use toward a semester at the University of Central Florida.
Further, with this inaugural contest coming to a close, Rocky Mountain Mattress is also pleased to announce that they will continue to run the scholarship contest for next semester, in conjunction with The Mark Forester Foundation, as a way to actively extend his legacy. Essays will be accepted up until July 31st, 2013 and the next winner will be announced August 3rd of 2013.
In all, the contest will have the same rules as in the past – prospective entrants can learn more about the guidelines here: http://www.rockymountainmattress.com/company/mark-a-forester-scholarship.php
###
Rockymountainmattress.com is an American custom mattress company dedicated to excellent customer service and craftsmanship. They provide custom mattresses to RV and boat owners, utilizing the latest innovations in sleep technologies including natural latex, gel-infused memory foam, and more.