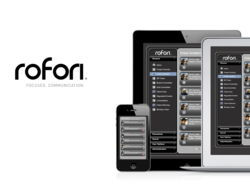 The integration of rofori and Dropbox allows for a richer experience with constructive, searchable dialogue around the files stored.
Manassas, VA (PRWEB) April 30, 2012
Rofori is designed to enable professionals, individuals, and organizations to create team communications streams where everyone can be "on the same page", looking at the same messages and files within a stream. Rofori has the added benefit of visualizing the type and category of messages, which allows stream members to determine relevancy of a specific message immediately. The collective time wasted filtering out "noise" in traditional communications platforms is preserved for more productive activities. With rofori, stream owners never have to worry about personal, sensitive, or historical information being scanned, searched, or inadvertently posted as a part of a public social network. Historical information is not easily tracked in a public social network due to the unstructured nature of the messages. With rofori's user-defined structuring of message creation, rofori enables an intuitive and easy way to search information next week, six months, or years from now. Rofori brings order and easy historical searching to today's rapidly expanding business social network communications. Rofori enables the development of a team knowledgebase, as the search engine is dynamically aligned to the message creation structure.
The design focus of rofori is based on the end user experience, maximizing flexibility and depth of features, while maintaining ease of use. Rofori achieves both. Rofori offers a powerful, logical, and intuitive interface for creating, managing, searching, and analyzing messages.