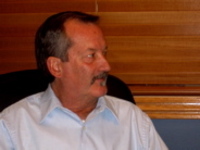 With manufacturers making 40% profit margins off material sales, they really don't need for you to change from one material to another, or even make those materials better
Frankfurt, Germany (PRWEB) December 6, 2007
A highly respected veteran in the rapid-manufacturing industry believes that industry growth is being stunted by the slow roll out of new, innovative materials.
Roger Spielman, Director of Rapid Manufacturing for Tangible Express, sees the potential for strong growth if additive-fabrication systems manufacturers will speed the process for developing stronger materials that lend themselves to long-term usage.
Spielman made his remarks in an interview with the Low-Volume Manufacturers Association (L-VMA) ahead of this year's EuroMold trade show being held here December 5 through December 8, 2007. Spielman has twice been a speaker at the annual event, which attracts designers, engineers, developers and manufacturers from throughout Europe.
Speaking from Tangible Express's global headquarters in Springville, Utah, Spielman told L-VMA that rather than opening their systems to greater materials innovation, most additive fabrication systems makers have moved in the opposite direction - discouraging flexibility of materials and keeping their proprietary materials costs prohibitively high.
"With manufacturers making 40% profit margins off material sales, they really don't need for you to change from one material to another, or even make those materials better,"Spielman contends. "They want you to use large volumes of those materials, so they're very comfortable in the niche they are in now."
Spielman notes that other high-tech systems manufacturers, such as the companies making CT medical scans, have found a comfortable balance between pricing and margins that has in turn fueled rapid growth and usage.
"There are so many different uses we can use this rapid manufacturing on now, from aerospace to automotive, to even medical applications," he says. If the additive fabrication systems manufacturers themselves don't move faster to introduce new materials, Spielman forecasts that end users will do it on their own.
Spielman joined Tangible Express earlier this year to oversee all of the company's quality control procedures, as well as train Tangible Express's manufacturing team on the finer details of quality control. Earlier in his career, he spent 20-plus years at the Rocketdyne Division of The Boeing Co., where he was in charge of its rapid-prototyping operations.
Tangible Express is the global leader in innovative rapid-manufacturing, rapid-prototyping and rapid-tooling services. The company is the first in the world to offer fractional ownership in its fleet of 14 state-of-the-art rapid manufacturing systems. With fractional ownership, Tangible Express clients receive all the benefits that accrue to asset owners without any of the hassles.
The complete interview with Roger Spielman (both audio and text) can be found at http://www.l-vma.org. For more information on Spielman and Tangible Express please contact Bert Kenyon, vice president of sales, at 1-714-322-9804.
###