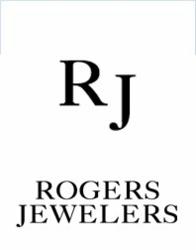 The Infinity Heart Collection symbolizes endless love!
Austin, TX (PRWEB) October 31, 2011
Rogers Jewelers, a jewelry store that has been in business for 120 years, is excited to introduce the new Infinity Heart collection. Priced from $99, this collection is a timeless and chic way to tell your loved one just what she means to you long after you've decided to devote the rest of your life to her.
"Rogers Jewelers has helped millions say 'I Do' and the Infinity Heart collection is a perfect extension of that 'I Do' for couples wanting to express their endless love for one another," said Dave Dell'Aglio, Rogers Jewelers Sr. Vice President of Merchandising and Chief Strategy Officer. "Furthermore, the Infinity Heart collection is a perfect way to show anyone you love what they truly mean to you!"
Recipients of a beautiful piece from the Infinity Heart collection can use it to complement any outfit they want. Each Infinity Heart piece is made of sterling silver or 10K white gold, so they look best paired with other silver or white gold pieces. Choose a diamond pendant necklace and couple it with an Infinity Heart bracelet or accent ring for a classic look that will never go out of style. Browse through the newest collection offered at Rogers Jewelers for holiday gift giving inspiration by visiting http://www.rogers-jewelers.com.
About Rogers Jewelers
Rogers Jewelers is where style meets value. Whether it's a bridal, diamond, fashion or men's collection, Rogers Jewelers designs and crafts unique but affordable jewelry. Their collections are trendsetting, yet timeless. And they've been doing so for almost 100 years. Simply put, they offer jewelry that is designed to be noticed and designed to get you noticed, which is the result of more than a well-cut stone or a well-trained, knowledgeable staff. It comes from creating jewelry from start to finish; from the materials to the design to the creation of a piece. It's the Rogers difference. For more information, visit http://rogers-jewelers.com.
###