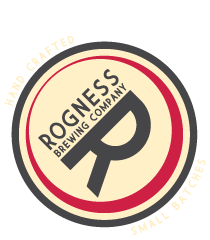 Austin, Texas (PRWEB) July 04, 2012
Rogness Brewing Company debuted in late March and is now on tap in more than a dozen bars / restaurants in the Austin area. The time has come for a party at the brewery on Saturday, July 7.

Admission includes tour, limited edition pint glass and use of our facilities
Try limited free samples of 6 different beers - including the debut of Rattler (Pale Ale)
Food trucks, craft sodas and eclectic vendors on site
Bring your ID, sunscreen and a chair (if you wish)
Well-behaved children are free and welcome!
The event will take place on Saturday, July 7, and will be broken up into two sessions; from noon to 3 p.m. and a second from 4 to 7 p.m.
Limited tickets are available at http://rogness-grand-opening.whindo.com
About Rogness Brewing Company
Rogness Brewing Company is owned and operated by Austin Homebrew Supply owner, Forrest Rogness and focuses on "Hand crafted small batches of craft beer."
About Whindo
Whindo is an online event registration solution that enables anyone to create a custom event website, send promotional email invitations, securely collect ticket fees, and manage attendees. For more information visit http://www.whindo.com or follow the Whindo team on Twitter at @ticketwhindo