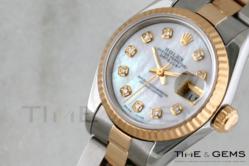 Los Angeles, California (PRWEB) April 20, 2013
Rolex watches have been highly in demand for the past few years. Apart from superb quality they are also recognized as a classic luxury watches. Rolex could very well be announced to be the most stylish and innovative luxury watch due to a number of its spectacular features. Nowadays the consumers have the opportunity to buy a used Rolex watch for a fraction of its original price. Online Rolex watch retailers and wholesales made this possible and easy for the consumers. Here are few tips to help with finding an authentic Rolex watch:
1. Finding The Right Dealer
A new or used Rolex watch can be purchased from an independent dealer, unauthorized Rolex watch dealer or even from an authorized dealer. The issue here is to ensure that the dealer is knowledgeable, honest and trustworthy. This will ensure that the buyer is not scammed by dealers who promise quality and original watches yet they deliver counterfeit Rolex watches.
2. When Rolex Watch Is Not A Rolex Watch
Up until recently fake Rolex watches were made poorly such that it was very easy to differentiate the fake Rolex watch from the real one. but these-days, it's very difficult for someone to distinguish between the two unless the buyer has great knowledge or experience about them. These substandard watches are of low value and quality. It is advised to the buyers to take the necessary steps to verify authenticity of these luxury timepieces. Nevertheless a reputable and honest Rolex watch dealer will never convince the Rolex shopper to buy a counterfeit Rolex. One of the most important step to verify the originality of these watches are to ask the seller to provide an authenticity certificate. The other step will be the warranty that the retailer would provide the buyers.
3. What Is The Condition Inside?
Always check the overall and part by part condition of these luxury Rolex watches before purchasing it. Make sure that the parts are in good condition and wont be needing replacements anytime soon after purchasing it, since it will be very costly to buy or replace its part specially if the seller didn't offer warranty. The consumers need to have a guarantee that this luxury timepiece does not have any parts that are non-Rolex. It's very important to have experience while buying these watches or if the buyer don't have enough knowledge they always can get a professorial advice before the final purchase. Also make sure that the expert that you are getting the advice from has your best interest in mind and not doing it to sell you a watch. The best way of preventing from buying a defected or a fake Rolex watch is that the consumer be sure to purchase a them from reputable, honest and experienced retailer.
Time and Gems is the most trusted online retailer of used Rolex watches and other luxury timepieces. This company has been in business for over 3 decades providing the best quality of luxury watches and customer service. Time and Gems provides its customers with an authenticity certificate and comprehensive 2 year warranty.
They also have great sales on various Rolex watches; one of their great sales is their daily sale.
Their today's daily sale is Men's Rolex Stainless Steel Black Diamond Dial Fluted Bezel Datejust Item # 104. The original listed price: $3,302. Today's price $3,137
this leaves the customers with the total savings of $165
To get the best deals on used Rolex watches such as Rolex Submariner, Rolex Daytona, Rolex Datejust and other women and men's Rolex watches and other luxury timepiece contact professionals jewelers at Time and Gems at 1-888-658-5595 or visit their website at http://www.timeandgems.com.