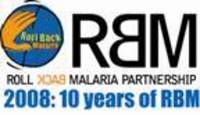 Tokyo, Japan and Geneva, Switzerland (PRWEB) May 27, 2008
Financing malaria control will be a commanding theme at the 4th Tokyo International Conference on African Development (TICAD), starting on May 27 in Yokohama. African leaders will address the burden of malaria within the human security segment of the 3-day conference, signaling the significance of a disease that hampers Africa's economic development.
Details for Press Conference to call for scaled-up action against the disease:
Wednesday 28 May 2008, 09.30 - 10.30h
TICAD, Pacifico Yokohama - Media Centre
Controlling malaria can save more than one million people a year worldwide. In African endemic countries alone, it consumes as much as 40 percent of public health expenditures. Tackling the disease is an integral part of the Millennium Development Goals (MDGs).
To reverse this socio-economic drain, four well-tested tools stand ready to bring malaria under control: insecticide-treated bed nets, spraying houses with insecticides, preventive treatment for pregnant women, and timely treatment of the sick with effective drugs.
"An aggressive scale-up of malaria control, aimed at universal coverage of bed nets, can generate a healthy return on investment," said Jun Yamazaki, Deputy Director General for Global Issues at Japan's Ministry for Foreign Affairs (MOFA). A rapid scale-up could save two and a half million additional lives, prevent more than 430 million additional malaria cases, and help generate $50 billion more in economic output over five years, according to a 2008 study of McKinsey & Company. It would save twice as many lives for every dollar spent in comparison to the current funding trajectory.
Members to the Roll Back Malaria (RBM) Partnership, a global public-private venture, have determined what investments need to be made now to ensure a rapid scale-up of malaria prevention and treatment efforts. ''With global political commitment malaria can be controlled on a long-term basis'', said Dr. Awa Marie Coll-Seck, RBM Executive Director.
In anticipation of the upcoming G8 summit to be held in Japan in July, leaders will gather at TICAD to ensure previous pledges in funding will be made to control malaria.
Speaking at the TICAD press conference on malaria will be:

Professor Brian Greenwood - Noguchi Africa Prize winner 2008, London University, United Kingdom
Jun Yamazaki, Deputy Director-General of Global Issues, Ministry of Foreign Affairs, Japan
Professor Awa Marie Coll-Seck, RBM Executive Director, Switzerland
Yvonne Chaka Chaka, Singer, RBM Goodwill Ambassador, South Africa
Youssou N'Dour, Singer, RBM Goodwill Ambassador, Senegal
###