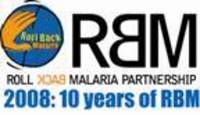 Cape Town, South Africa (PRWEB) June 6, 2008
Business experts, private sector CEOs and leaders in health called for intensified public private partnerships to promote development and economic growth in Africa during a closing session at the World Economic Forum today. During the session the Roll Back Malaria (RBM) Zambezi Expedition was showcased as a successful model of a public private partnership that could be replicated for tackling other development challenges in the future.
Private sector partners, ExxonMobil and Coca Cola, and representatives from the South African Development Community Chambers of Commerce used unique film footage from the 2,500 km voyage through 6 countries to describe how public and private sector collaboration could help trigger economic development and regeneration in the region.
"The Zambezi is a potential gateway to development like other great waterways," said Dr Steven Phillips, Medical Director of ExxonMobil. " This ambitious malaria expedition has reached into remote communities and shown us what public private partnerships can do to advance industry, health and education in the region and make a difference to peoples' lives. "
Panelists Prof. Awa Coll-Seck, Executive Director of the Roll Back Malaria Partnership (RBM) and Sipho Mseleku, CEO of the Association of SADC Chambers of Commerce and Industry (ASCCI) underlined the critical importance of political commitment in fighting diseases of poverty such as malaria. They called for increased multi-country collaboration with specific attention to strengthening community engagement against poverty and disease. "Malaria knows no borders and the Roll Back Malaria Zambezi expedition is a model for multi-country cooperation" said Prof Coll-Seck, "We hope that countries in other sub-regions will collaborate in this way because they have similar problems".
Malaria kills more than 1 million people every year and is both a cause and consequence of poverty. With 90% of global malaria deaths, and losses of US$12 billion every year attributable to malaria, Africa bears the greatest burden of disease. However much progress has been made in recent years especially the increased distribution of insecticide treated nets in large parts of the continent.
"Access is the foremost challenge along the shores of the Zambezi. We were able to deliver mosquito nets and malaria treatments to many communities - but that was only a drop in the bucket. The Zambezi could be used more effectively to transport all sorts of goods and services," said Helge Bendl, one of the expedition leaders who also cited regular flooding as a key hazard affecting the fragile livelihoods of riverside populations.
About the RBM Zambezi Expedition:
Sponsored by the Southern African Development Community (SADC) and Roll Back Malaria partners, the RBM Zambezi Expedition set out to rally political support for the fight against malaria and demonstrate the need for coordinated efforts. Navigating through Angola, Namibia, Botswana, Zambia, Zimbabwe and Mozambique the crew stopped along the shores of each country to take on board local malaria control staff, document the malaria situation in remote river communities and hand out insecticide treated nets and malaria medicines.
The Roll Back Malaria Zambezi Expedition lasted 9 weeks and was supported by the Southern African Development Community, Nets For Life, Sumitomo, ExxonMobil, Coca Cola Africa Foundation, Vestergaard Fransen, Novartis, MACEPA, Malaria No More and the United Nations Foundation, all partners in the Roll Back Malaria initiative.
###