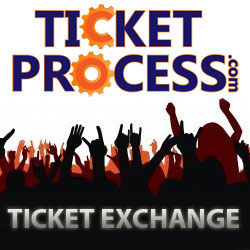 (PRWEB) November 17, 2012
TicketProcess.com has been on top of the action since the first mention of The Rolling Stones reuniting for what could be their final tour, and the popular and reputable website recently announced they will be offering up Rolling Stones New York tickets for the incredibly exclusive and highly coveted show at the newly opened Barclays Center.
Until this recent announcement, only four shows and opportunities to get Rolling Stones tickets were scheduled, including two in London and two in Newark, New Jersey. Wise and hopeful Rolling Stones fans saw the two New Jersey dates as a clear indication that they planned on playing additional shows in the large cluster of metropolises along the Eastern Seaboard, and New York City happens to be the next lucky locale. December 8th is a Saturday, meaning that the business-related goings-on of the city will be put to bed and the atmosphere will be ripe for owners of Rolling Stones tickets to experience one of the greatest musical celebrations in a very long time.
The Barclays Center was built to be an iconic New York location, and thousands of people contributed to its construction. The very first building blocks were formed in June 2010, and legendary rapper and Brooklyn Nets partial-owner Jay-Z christened the building with a series of concerts in late September. The Rolling Stones will not be the first band to make a visit to the new epicenter of entertainment, but their presence will certainly galvanize and legitimize the arena as a top-notch stage for the greatest entertainment the world has to offer.
The combination of the Rolling Stones and the Barclays Center is an epic contrast of old and new, as the Rolling Stones been performing for the better part of an entire century, and the lavish, modern and comfortable locale has only had its doors open for a few months. Fans hoping to get their hands on Rolling Stones tickets and experience the Rolling Stones Barclays performance up close and personal would be wise to pay a visit to TicketProcess at their earliest convenience. Stay up to date on all live events on the TicketProcess Facebook Fan Page.TicketProcess is not associated with any of the artists or venues listed.
Read more: http://www.sfgate.com/business/prweb/article/2013-Taylor-Swift-Red-Tour-Concert-Tickets-4043065.php#ixzz2CS7uzAOj