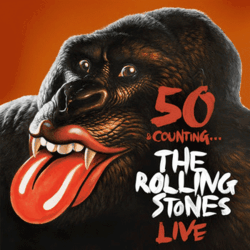 Fans should lock in great seats now to see The Rolling Stones Live in Concert for the 50 & Counting World Tour with tickets from eCityTickets.com.
(PRWEB) April 15, 2013
Rolling Stones tickets are available today for all announced North American "50 & Counting" 2013 World Tour concerts. Tickets for second concerts are on sale now for Staples Center in Los Angeles, CA, Honda Center in Anaheim, CA, Air Canada Centre in Toronto, ON, TD Garden in Boston, MA, and Wells Fargo Center in Philadelphia, PA. Chicago, IL now has 3 concerts scheduled for the United Center. So far the remaining tour stops only have one concert scheduled including Oakland, CA at the Oracle Arena, San Jose, CA at HP Pavilion, and Las Vegas, NV at the MGM Grand Garden Arena. With demand growing for this tour, fans may find second concerts at some of the cities.
The Rolling Stones will officially kick off their North American 50 & Counting 2013 World Tour at the Staples Center in Los Angeles on May 2nd 2013. The tour was originally conceived to celebrate the 50th anniversary of the group which started in November of 1962. Prior to this, the Stones have played concerts in London, Paris, Newark, NJ and Brooklyn, NY. The Rolling Stones also participated in the 12-12-12 concert for Sandy Relief at Madison Square Garden in New York, NY.
The Rolling Stones 50 & Counting World Tour will include original band members Mick Jagger and Keith Richards plus later additions Charlie Watts and Ronnie Wood. Mick Taylor, a band member from 1969 through 1974 id planned to make special guest appearances throughout the tour. The Rolling Stones will play overseas after the North American leg of the tour. First, back to the U.K. for the Glastonbury Festival on June 29th, and then London's Hyde Park on July 6. More dates and venues are sure to be added later with speculation that Australia my see the Stones before the end of the year.
The Rolling Stones Tour tickets are officially available today for select cities and fans should lock in their desired seats and ticket packages immediately. Limited VIP Pit and Tongue Pit tickets are available at most venues while they last. Tongue Pit Tickets will allow fans to get up close to the action. The staging for the Rolling Stones Tour concerts will include their famous Lips & Tongue logo which will allow the band members to get closer to the fans, much the Sandbar or Runway stages of other performers. The Tongue Tickets will be in high demand may not last long. Of course eCity Tickets has great seats in every price range. As one of the leaders in secondary ticket sales, eCityTickets.com offers great seats with budget friendly prices and selection for the savvy fan. Fans can find great seats now even when others are sold out. Get your Rolling Stone tickets today and don't miss this great 2013 concert event.