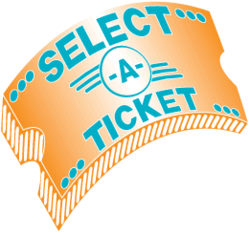 That is what makes the demand so high, the Stones have fans of all ages and all walks of life
Riverdale, New Jersey (PRWEB) October 26, 2012
To celebrate a staggering 50 years since their first gig, and five since their last tour for 2007's A Bigger Bang ended, the Rolling Stones have announced four new concert dates for Great Britain and the United States. Tickets went on sale October 19th for two London shows at the O2 Arena on November 25th and 29th and sold out in minutes. The Stones will perform on December 13th and 15th at the Prudential Center in Newark, NJ. New Jersey ticket broker SelectATicket.com will have Stones tickets for the Prudential Center available the afternoon of Friday October 26th.
As usual, tickets to Rolling Stones will not be easy to come by for the U.S. shows, which go on sale on October 26th. After primary outlets sold out in seven minutes for the London show, Rolling Stones tickets started showing up on the Ticketmaster owned website Get Me In! for anywhere between £660-£15,400 ($1,052-$24,551). Tickets in the U.S. should be expected to sell just as quickly as fans across the country will want to attend these landmark performances.
The Rolling Stones performed their first show in 1962. Since then they've been on 40 tours and sold more than 250 million albums. Concertgoers continue to pay market prices at a moment's notice for the beloved rock band. Having achieved remarkable feats in rock longevity, many fear this will be the Stones' final appearances before they begin a well-deserved retirement. The band has not mentioned retirement. The name they've chosen for this tour, '50 & Counting' suggests that they don't plan on saying farewell just yet.
The band's multi-format new release GRRR! will be available in November. The album is a retrospective compilation spanning all five decades of The Rolling Stones. It also contains new tracks the band just recorded in Paris including the single "Doom and Gloom" which is now available.
"The Rolling Stones are one of a kind and their fans know it. These shows at the Prudential Center will be the biggest events that building has seen. 50 years of the Stones means 50 years of fans to draw upon. There will be grandparents and grandchildren going to these concerts together. That is what makes the demand so high, the Stones have fans of all ages and all walks of life", says Mark Gibbons of Select-A-Ticket.
About SelectATicket.com
Select-A-Ticket has been in business over 34 years as an experienced, trusted, secure ticket broker. Select-A-Ticket sells tickets to Broadway, Concerts, Sports, and Family events. Select-A-Ticket is a proud member of the National Association of Ticket Brokers (NATB).
For a complete list of available Rolling Stones tickets, please go to http://www.SelectATicket.com or call 800-735-3288 to order tickets by phone. Select-A-Ticket is happy to help you find the right seats to any and every entertainment event.