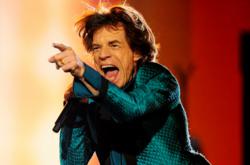 (PRWEB) October 25, 2012
What some fans thought would never happen has now become a reality – the Rolling Stones are back together again to treat loyal concert goers with an exclusive show in both London and Newark, New Jersey. The 50 th Anniversary Concert Series kicks off at O2 Arena in London on November 25th, 2012, with a second show on the 29th. Performances at the Prudential Center in Newark will follow on December 13th and 15th. Rolling Stones Tickets enter the public sale on Friday, October 6th, 2012 and are expected to sellout within the first few hours.
To the surprise of many, The Rolling Stones announced a surprise gig in Paris to "warm up" for the upcoming shows. This special Thursday night concert was slated to sell only about 350 tickets to a few lucky fans, and will feature much of the music from the band's official concert series in November and December. This isn't uncommon for the Stones, as the band is also known for playing small clubs under aliases such as the "Cockroaches."
Guitarist Ronnie Wood stated in a recent interview that this year would be no different, with many small clubs surrounding London and New Jersey real possibilities for upcoming surprise performances and a chance to purchase collectible Rolling Stones tickets.
The 50th Anniversary concert series will feature old favorites among fans, as well as some new songs, like "Doom and Gloom," which was released on the Stones' official YouTube channel earlier this month. Special guests like Bill Wyman and Mick Taylor will also be appearing on stage along with the band's original members like Mick Jagger, Ron Wood, Keith Richards, and Charlie Watts.
Wildly popular in Europe and the United States, the Rolling Stones have released 22 studio albums in the United Kingdom, as well as 24 in the U.S. Billboard magazine ranked the Rolling Stones as number ten on the Top All-Time Artists list in 2008, and the Stones are the second most successful band on the Billboard Hot 100 chart. Almost 50 years after the band rocked America in the mid-1960s British Invasion, Rolling Stones tickets are once again available for a limited time.
About Headline Tickets
HeadlineTickets.com is one of the most popular secondary ticket exchanges on the Internet, with tickets available for sports, theater, and concert venues across the United States and Canada. Search the site for local entertainment in your area at prices that competitors can't match. Headline Tickets Now is an accredited business with the Better Business Bureau (BBB) of Western Pennsylvania.