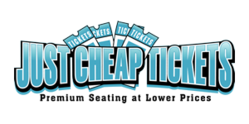 JustCheapTickets.com is anticipating a high demand for Rolling Stones tickets
Brookfield, WI (PRWEB) April 07, 2013
Fans will need to be quick in acquiring their seats for one of the shows to be performed in May and June. After a great deal of contemplation about whether a tour would actually take place, it has now been confirmed that the band will travel to nine cities for concert events to celebrate their 50 years of music. JustCheapTickets.com is anticipating a high demand for Rolling Stones tickets, and there will be an ample supply of seats for customers who want to attend an upcoming show.
AEG Live is promoting the North American tour with a total of 18 shows. Since nine concerts have been announced, it stands to reason that multiple performances are certain to take place. There is also a good possibility that additional cities will be put on the itinerary for upcoming events. Fans will need to be on the alert for further announcements about an expanded tour.
"50 and Counting" kicks off in Los Angeles in the early part of May, the exact date to be announced. The group will also visit Oakland on May 5. The next stop is San Jose on the 8th of the month and Las Vegas on the 11th. An Anaheim concert takes place on May 15, and Canadian fans can see their favorite rock group in Toronto on May 25. A May 28 show will happen in Chicago, and the group will perform in Boston on June 12 and in Philadelphia on June 18. All of these shows are certain to be complete sellouts.
Since the band's shows last year in London, New York and New Jersey were so successful, it was an easy decision for the group to visit nine cities this year to further their 50th anniversary celebration. The title of the tour, "50 and Counting," implies that the group of talented musicians may well intend to perform in other locations through an expanded tour. They do have international appearances planned for the UK and London. Shows will likely be filled to capacity, garnering the need for more performances in order to keep up with the overwhelming demand for tickets that is anticipated.
About Us
Rolling Stones tickets will be available at JustCheapTickets.com starting April 8. Jonas Brothers tickets and Mumford & Sons tickets are available as well.