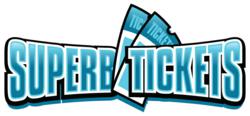 SuperbTicketsOnline.com will have Rolling Stones tickets available on April 8
Milwaukee, WI (PRWEB) April 08, 2013
There has been a great deal of speculation in recent months about a tour by the greatest rock and roll band, so fans are not totally surprised that a road trip is planned for May and June. Nine cities will host concerts by the legendary group with one of those cities being Toronto, Canada. SuperbTicketsOnline.com announces tickets for select markets going on sale April 8, and tickets for remaining markets will be available shortly thereafter.
The tour begins at the Los Angeles Staples Center, although the exact day has not yet been announced. The group will then perform in Oakland on May 5, San Jose on May 8, Las Vegas on May 11 and Anaheim on May 15. The Canadian show takes place on the 25th, and Chicago will be the next stop on May 28. The final two concerts of the tour will take place in Boston on June 12 and Philadelphia on June 18.
Since the tour is celebrating the significant event of the band's 50th anniversary, it is likely that concert shows will not conclude with just nine cities. There is a good possibility that other cities will be added to the tour schedule, and multiple concerts may also be performed in certain locations where the demand for Rolling Stones tickets is especially high.
The English band performed several concerts last year in New York and London. The shows were such a success and the band enjoyed the live performances so much that Mick Jagger stated they decided to do more. Enthusiastic fans are very pleased to be able to obtain tickets for a live performance that they have been anticipating for quite some time. Seats are destined to sell out for each show, and it will be no surprise if the "50 and Counting Tour" is expanded to include more shows across the map. Celebrating 50 years of creating great music is certainly worth a big event, and there is no better time than the present for it to take place.
During upcoming events, the band will perform many classics and may even have a few extras for fans to enjoy.
About Us
SuperbTicketsOnline.com will have Rolling Stones tickets available on April 8 as well as Fall Out Boy tickets and Mumford & Sons tickets.