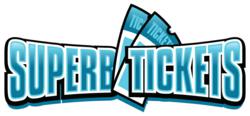 SuperbTicketsOnline.com is offering premium seating for those fans who want to make the event as special as possible with the best seats in the house
Milwaukee, WI (PRWEB) April 06, 2013
(April 6, 2013) - There were many rumors about a possible tour to commemorate the band's 50 years in the music industry. Last year, several very successful concerts took place in London, New York and New Jersey, with every performance selling out. That was all the rock group needed to assure them that fans wanted a tour, and nine cities have now been confirmed with more shows very possible. SuperbTicketsOnline.com is offering premium seating for those fans who want to make the event as special as possible with the best seats in the house.
The tour will begin in early May with a Los Angeles concert. The exact date for this event has not yet been announced. On the 5th and 8th, two more California shows will take place in Oakland and San Jose respectively. The legendary musicians then perform in Las Vegas on May 11 and Anaheim on May 15. The only Canadian concert that has been set so far will take place on May 25 in Toronto, Ontario. A Chicago show is planned for May 28, a show in Boston takes place on June 12, and the tour finishes up in Philadelphia, the City of Brotherly Love, with a June 18 appearance.
Fans will want to be a part of such a festive and memorable occasion, since the tour is commemorating 50 years of fantastic rock music by incredible performers. For this reason, the tour will likely be extended to include more than the initial nine cities that have already been announced. A number of larger cities may also host more than one performance by the group to the delight of enthusiastic fans who want to attend a live show. The rockers have not toured since 2007, so patient fans are ready for a tour and will grab Rolling Stones tickets the minute they go on sale.
Mick Jagger referred to last year's shows as a test. They determined how much the band and fans would enjoy the events and whether a tour would be feasible. The group's members certainly received an answer loud and clear when the shows were a huge success.
About Us
SuperbTicketsOnline.com will feature numerous Rolling Stones tickets in a large inventory along with Bruno Mars tickets, Pink tickets, and many more for upcoming live concert events.