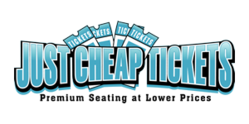 JustCheapTickets.com will have tickets available for select markets on April 15
Brookfield, WI (PRWEB) April 14, 2013
There have been many rumors about an extended tour for quite some time now, and fans are thrilled that the rumors have come to fruition. Beginning next month, the legendary rock performers will entertain their numerous fans in 10 U.S. and 2 Canadian events. JustCheapTickets.com will have tickets available for select markets on April 15, and concertgoers need to be quick in obtaining their seats. A very high demand for tickets is anticipated, and it is almost certain that all concerts will be sellouts.
On May 2, the quintessential performers begin their tour in L.A. at Staples Center. The band will then continue to Oakland, San Jose, Las Vegas and Anaheim. A May 25 concert takes place in Toronto at Air Canada Centre, after which time the band comes back to the U.S. for three shows in Chicago, one in Boston and one final event in Philadelphia. A June 6 show is also planned for Toronto that will take place at the same location as the Canadian event being held on May 25. Rolling Stones tickets are going to sell out for all concerts, as fans are well aware.
The band performed very successful shows last year in London, New York and Newark. The musicians had such a great time that they decided the "50 and Counting Tour" should be extended to include more dates this year. It is very likely that additional shows will be coming up due to the fact that the entertainers have been adding performances in the last few weeks and probably will continue to do so.
Celebrating 50 incredible years of one hit after another of rock classics is quite significant. The rockers are looking forward to connecting once again with their many devotees, and they are planning to thrill their fans with performances that will be peppered with the music that only this legendary band can produce. The "50 and Counting Tour" is destined to be quite an extravaganza, and it may present one of the few last chances that fans will have to enjoy their favorite rock band in person.
About Us
JustCheapTickets.com offers Rolling Stones tickets for select markets on April 15. Kid Rock tickets, Paul McCartney tickets, and many others are also available in the inventory for purchase.