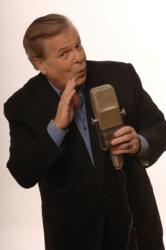 There's drama, romance, thrills…and, of course, lots of juicy gossip. Fans of Mike's—and anyone who loves a fun read—won't be disappointed
Dallas, TX (PRWEB) April 16, 2013
The latest book from #1 New York Times bestselling author Mike Walker, due out in Fall 2013, already has the industry buzzing. A veteran columnist for the National Enquirer, Walker is no stranger to providing the world with the news they love to read. Deemed "the Hemingway of gossip" by America's favorite shock-jock—the one and only Howard Stern—Walker's millions of readers faithfully follow every word of his weekly National Enquirer column.
Known as the "Guru of Gossip," Walker's skill as a storyteller, coupled with his charm and self-effacing sense of humor, has made him a long-standing television and radio favorite. For years, he hosted the nationally syndicated, two-hour-long "Mike Walker Show" on the Westwood One Network (CBS), which was heard on 165 stations in the U.S. plus 24 BBC affiliates and independent stations throughout Great Britain. He was seen every Friday as co-anchor on "Geraldo" and made the record number of appearances of any guest ever on that show—264!
Guesting on such top TV shows as "Nightline," "Larry King Live," "The O'Reilly Factor," "Maury," "Nancy Grace," "Joan Rivers," "A Current Affair," "Entertainment Tonight," "Politically Incorrect," "Sally Jesse," "Charlie Rose," etc., Walker proved to be an engaging TV personality.
Although best known as Hollywood's #1 source of celebrity gossip, Mike Walker is also an accomplished author. He wrote the New York Times #1 bestseller, Nicole Brown Simpson: Private Diary of a Life Interrupted, with Faye Resnick, and just months later, Private Diary of an OJ Juror, which he co-wrote alongside Michael Knox, rocketed to the #5 spot on the New York Times bestseller list - making him the only reporter known to have written two bestselling books on the same major story. He's penned several books since, including the novel Malicious Intent.
The Writer's Coffee Shop Publishing House is thrilled to bring Walker's Out for Blood to its shelves. Out for Blood centers around a gossip columnist living in Los Angeles…who just so happens to moonlight as a blood-thirsty vampire. Although the premise of a blood-sucking gossip columnist sounds satirical, it is, ultimately, a novel with something for everyone. "In reading the first draft, I couldn't put it down," says Christa Beebe of The Writer's Coffee Shop Marketing Department. "There's drama, romance, thrills…and, of course, lots of juicy gossip. Fans of Mike's—and anyone who loves a fun read—won't be disappointed."
Be on the look out for Mike Walker's Out for Blood in Fall 2013. It will be the perfect novel to sink your teeth into.
Mike Walker is available for interviews.
About the Publisher:
The Writer's Coffee Shop Publishing House is an up-and-coming independent publisher based in New South Wales, Australia. They recently gained a great deal of attention with Fifty Shades of Grey, the international literary sensation they released in June 2011, which is now represented by Random House.
Launched in October 2010 with the vision of working alongside talented authors while providing quality e-books to the growing marketplace, TWCS publishes a wide range of fiction titles and is sure to have something for any appetite.
Website: http://ph.thewriterscoffeeshop.com/