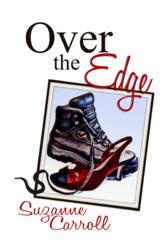 "This book reminded me what sweet pleasure chick lit can give. If you want the antidote to Bridget Jones without losing the comedy and warmth, read this, plus your mind escapes to sunny Sydney rather than rainy London!"- Sarah Menary
Sydney, Austrailia (PRWEB) May 07, 2013
Life is full of second chances. Zoe Harper is hoping her second chance will lead to the life of happiness she's longed for. With Zoe's wedding to Dan Costi, a very prominent Sydney socialite, looming ahead of her, an unexpected gift from her future mother-in-law makes her realize it's all a mistake.
With the wedding cancelled and a new attitude in place, Zoe sets out on a fresh course. She makes a list: travel, career, and no romantic entanglements. It's all in the plan, until she meets Angus.
In six weeks, Angus Creed is supposed to waltz at a New York charity ball. Only problem is, the handsome billionaire construction magnate with the tabloid past can't dance. Not one step.
What starts as dancing lessons becomes something more. Angus begins to let down his guard, and as Zoe discovers the real man behind the headlines, she questions where her new choices are taking her. But by the time she works out what she really wants, it may be too late.
Over The Edge is a funny, witty and warm story about the many unexpected twists and turns life provides and the joy that can be found when you least expect it.
Over The Edge will be available in print and ebook format on May 9, 2013 on Amazon, B&N.com, iTunes, Kobo and ph.thewriterscoffeeshop.com.
About the Author:
Suzanne Carroll lives in Sydney with her husband and children. By day she works in an office where she sneakily scribbles plot ideas on yellow sticky notes and hopes they don't accidentally end up on the departmental monthly report.
One such sticky note has turned into her first novel, Over the Edge.
Connect with Suzanne Carroll
Website: http://suzannecarroll.com/
Facebook: http://www.facebook.com/SuzanneCarrollWriter
Goodreads: http://www.goodreads.com/author/show/6935248.Suzanne_Carroll?auto_login_attempted=true
About the Publisher:
The Writer's Coffee Shop Publishing House is an up-and-coming independent publisher based in New South Wales, Australia. They recently gained a great deal of attention with Fifty Shades of Grey, the international literary sensation they released in June 2011 and is now represented by Random House.
Launched in October 2010 with the vision of working alongside talented authors while providing quality e-books to the growing marketplace, TWCS publishes a wide range of fiction titles and is sure to have something for any appetite.
Connect with The Writer's Coffee Shop
Website: http://ph.thewriterscoffeeshop.com/
Facebook: http://www.facebook.com/pages/TWCS-Publishing-House/119328354791583
Twitter: @twcs_pubhouse