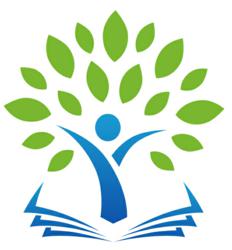 It appears that in this year's general election, religion will continue to be a major determinant of how Americans vote for president.
Atlanta, GA (PRWEB) May 01, 2012
Americans Still Bring God into the voting booth. Politics 101 vs Christianity 101. Can they peacefully co-exist?
Deeper Calling Media (DCM) follows the news world as it relates to Christian issues both in the US and abroad. DCM regularly tracks polling and other news from the best and most respected news agencies, including liberal, conservative, Christian and secular sources.
How Christian Is America?
When it comes to the evening news the term 'Christian' is batted about like the term 'Conservative', or 'Left-leaning Liberal'. The specific term, 'Mormon' however, can bring more Americans to the edge of their seats. Andrew Jackson takes on the Mormon Faith of Mitt Romney (Faith Works, 2012), and lands some heavy punches with respect to the LDS; asking questions like, How deeply involved is he in the LDS?, and How deeply effected is he by that involvement? and finally, How can the most public of all leaders in the world make decisions based upon one of the most secretive religions in the world?
It is an unusual juxtaposition for Americans to be looking at the more religious of 2 candidates with deeper scrutiny and suspicion. We consider ourselves a Christian nation, with numbers somewhere in the range of 70-80%, and part of the larger group called Christianity as the largest religious group in the world. As of the 21st century estimates are that about 2.2 billion people consider themselves Christians. How does that affect our decisions? How does that affect our judgment? How does that affect our voting?
Romney Recognized For His Religious Views Convictions
It would be inaccurate to suggest that presumptive Republican nominee Mitt Romney is solely defined by his religious beliefs, however, as a Mormon Romney challenges some of the traditional Christian values held by many Americans. Books like "A Mormon In the White House?" (Hugh Hewitt, Regency Publishing) already shine a bright light on the unique belief system of the Church of Jesus Christ of Latter Day Saints (LDS). Due to the frequent references to his faith it could be expected that he would be polling well among the religious crowd, however, in order to win the election Romney will clearly have to find a way to attract less religious voters.
In a recent poll conducted by Gallup a large cross section of the American public was asked a series of questions regarding their religiousness, and how it would likely affect their voting in the upcoming Presidential election. As expected the results were very telling.
Where Do Americans Keep Their Faith
Gallup draws the obvious conclusion, "At the moment, Obama does so well among less religious Americans that he leads Romney among all registered voters by a 49% to 42% margin. For Romney to be successful this November, it appears he will need to make further inroads into the ranks of Americans who are not highly religious." When you consider just how religious Mitt Romney is considered to be, that may be a difficult task.
The polling showed that Barack Obama is currently trailing Mitt Romney by 17 percentage points, 37% to 54%, among very religious voters. When it comes to those referring to themselves as 'moderately religious' Obama leads by 14 points, 54% to 40%; while among those who consider themselves 'nonreligious' the President leads by a significant 31 points, 61% to 30%.
Gallup writer Frank Newport concludes, "It appears that in this year's general election, religion will continue to be a major determinant of how Americans vote for president." Newport observes "This reinforces a basic pattern in American voting behavior that has been evident for decades"*
Gallup defines the levels of religious dedication as follows:

Very religious -- Religion is an important part of daily life and church/synagogue/mosque attendance occurs at least every week or almost every week. This group makes up 41% of registered voters interviewed April 19-23.
Moderately religious -- All others who do not fall into the very religious or nonreligious groups but who gave valid responses on both religion questions. This group makes up 27% of registered voters.
Nonreligious -- Religion is not an important part of daily life and respondents seldom or never attend church/synagogue/mosque. This group makes up 32% of registered voters.*
Drawing conclusions is always difficult and often dangerous when it comes to politics. If you were to look back at 2007, and make a judgment on who would be the Democratic candidate for President, you would have said Hillary Clinton. But in the course of a few months that all changed, and Barack Obama became the nominee, and ultimately the President. Looking at the election from an April 27th, 2012 Christian perspective, it is very clear that there is very little clarity.
About Deeper Calling Media
Deeper Calling Media is the world's largest supplier of turnkey full service internet web stores for booksellers in the ABA, CBA, Church & ministry markets. The company operates DeeperShopping.com, its flagship Christian online store offering over 170,000 Christian products. In addition, the company offers fully customizable bookstores, online stores, and drop ship programs. For more information regarding the company, visit http://www.deepercalling.com/
**Religiousness a Key Factor for Romney and Obama Support, (Gallup: April 25th, 2012)
*Results are based on telephone interviews conducted as part of Gallup Daily tracking survey April 19-23, 2012, with a random sample of 2,157 registered voters, aged 18 and older, living in all 50 U.S. states and the District of Columbia. For results based on the total sample of registered voters, one can say with 95% confidence that the maximum margin of sampling error is ±3 percentage points.