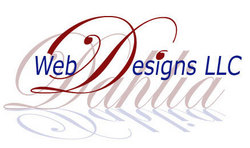 Today's technology affords us an unprecedented success rate in saving teeth that were previously deemed hopeless
Los Angeles, CA (Vocus) May 4, 2010
Dahlia Web Designs LLC re-launches the website of Dr. Ron Ganik, in celebration of opening his new endodontic office.
Dr. Ron Ganik's endodontic practice offers highly specialized endodontic services. The office is conveniently located in New York City, near Grand Central in Midtown Manhattan. Dr. Ganik's extensive experience in clinical dentistry (since 1982) and expertise in endodontics (since 1990) give patients assurance of receiving care at the hands of a very experienced and highly qualified practitioner. The doctor often lectures about endodontics in the NYC area. He speaks fluently in several languages, including Spanish.
The practice is limited to endodontics, which is the branch of dentistry that deals with the diagnosis and treatment of oral pain emanating from the pulp and/or periradicular origin. The treatments include: root canals, retreatment of root canals, endodontic surgery, apicoectomies, repair of root perforations, enteral and parenteral (intravenous) conscious sedation, bone graphs and tissue regeneration.
The office is equipped with operating microscopes, computerized digital radiography (up to 90% reduction in radiation), photographic and video documentation equipment for patient education and case presentations. Nitrous oxide is readily available and, when required, I.V. sedation.
"Today's technology affords us an unprecedented success rate in saving teeth that were previously deemed hopeless," states Dr. Ganik. "Furthermore," continues Dr. Ganik, "the practice continuously incorporates the latest materials and technology that have been proven to enhance patients' well being." All materials used are FDA approved and all instruments are sterilized in strict compliance with OSHA standards. "This level of quality assurance and the complimentary follow-up visit to check the status of the treated teeth are the hallmark of this office."
Dr. Ganik lectures on various topics, such as: 'The Mechanisms of Referred Pain and Hyperalgesia ... an Endodontist's Perspective', 'Endodontic Retreatment ... A Second Chance', 'Microsurgery in endodontics: contemporary techniques and materials', 'Contemporary disinfection strategies in endodontics', 'Controversy: one vs. two appointments in endodontic therapies', and 'Enhanced radiographic interpretations'.
Dr. Ganik's patients sing high praises of his work. "Dr. Ganik did a great job for me when he saved what was a hopeless tooth as told to me by my regular dentist." "As a manager for customer care, I truly appreciated the wonderful care I received from Dr. Ganik and his attentive staff." "The procedure was fast, painless, and reasonable. Thank you. Dr. Ganik." "I'm grateful that my tooth was saved by Dr. Ganik. I was told that I'd need an extraction and an implant. Not only do I still have my tooth two years later, I avoided a big expense."
The contact information:
Ron Ganik, D.D.S.
30 East 40th Street, Suite 506
New York, NY 10016
212.685.8200
Email: RonGanik (at) gmail (dot) com
About Dahlia Web Designs LLC:
Dahlia Web Designs LLC provides website and digital marketing strategies and design services. Dahlia Benaroya, President, has over 20 years experience in business, marketing and design strategies and services. "We find that it is critical to align the website strategy with the business strategy," states Dahlia. Dahlia Web Designs LLC offers business services under its SurefireOrganization.com Division.
Special initiatives under the 'umbrella of children's services and products' include the GreatKidsCorner.com online kids furniture store, the Kids Love To ® website series that recognizes and presents children's achievements and portfolios, and the RecommendedReferrals.com directory of small businesses offering children's products and services.
Another special initiative is the online store for authentic autographed baseball products at the Collectibles4Baseball.com online store.
Previously, Dahlia was a director of Technology Integration Services at an international pharmaceutical company, where she was responsible for spearheading multi-million dollar strategies, implementing global and local projects and ensuring customer satisfaction.
###