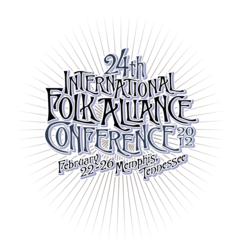 Folk Alliance International is pleased to announce a very special 40th anniversay presentation of the legendary movie Deliverance featuring...film star Ronny Cox...
Memphis, TN (PRWEB) July 29, 2011
Folk Alliance International is pleased to announce a very special 40th anniversary presentation of the legendary movie Deliverance featuring an introduction and Q&A session with film star Ronny Cox and other special guests from the movie during the 2012 Folk Alliance International Conference (February 22-26, 2012 in Memphis, TN).
With a career that spans over 125 films and television shows, Ronny Cox is often ironically identified with the villains he has played in movies like Total Recall, RoboCop, and the ruthless politician in the hit science fiction TV series Stargate. Ronny's first film was as the guitarist in the famous "dueling banjos" scene in Deliverance. His second big film was Bound for Glory, Hal Ashby's film about Woody Guthrie.
After his film debut in Deliverance, Ronny went on to appear in a wonderful variety of films including Taps, The Onion Field, and Beverly Hills Cop, plus he has been a part of many classic television programs including St. Elsewhere, Star Trek: The Next Generation, Stargate SG1, and Cop Rock.
Also recognized as an acclaimed songwriter and musician, Ronny has appeared on The Tonight Show with Jay Leno, The Bottom Line in New York with Leon Redbone, National Public Radio, Mountain Stage with Guy Clark, National Public Radio E-town with the Roches, The Berklee College of Music in Boston with Richard Thompson, Bluebird Cafe in Nashville with Jellyroll Johnson, and many other stages around the world.
Ronny Cox is an artist who wears a variety of hats -from actor to musician to family man -but if there is one common thread that pulls those all together it's the "real" person who wears each hat and the warmth his craft brings to anyone exposed to his many talents.
"...he is a case study in easygoing amiability and unforced charisma. He charms crowds with self-teasing humor, tart progressive insight, and a lulling Southwestern folk sound..." -Scott Alarik, Boston Globe
JOIN AND SUPPORT FOLK ALLIANCE: Be a part of our rapidly growing community. Receive special member discounts on insurance, publications, manufacturing, travel, music related services, and much more. Discount group and multi year membership rates available.
Please visit http://www.folk.org for a comprehensive look at what Folk Alliance is all about. Feel free to contact us at 901-522-1170 or fa(at)folk(dot)org! Also, visit us at http://www.facebook.com/folkalliance and follow the FAI adventures at http://www.twitter.com/folkalliance!
###