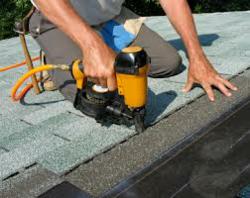 The Roofing Emporium website has launched to help expedite roof leak repair in Miami, FL services online.
Miami, Florida (PRWEB) October 04, 2012
Roof leak repair is something that most homeowners and business owners will be confronted with at some point in time. One company is helping to relieve the stress and frustration that can sometimes happen when searching for a qualified roofing company. The Roofing Emporium company is now referring its contractors seven days a week for home and business owners in Miami and surrounding cities. This new service is designed to make it simpler to receive needed roof repair services by providing an all-in-one location. The Roofing Emporium website has launched to help expedite roof leak repair in Miami, FL services online. More information can be found by going to this page http://www.roofingemporium.com/roof-leak-repair-miami-fl.
Roofing materials are frequently updated when new compounds are discovered and new ways of installation help to increase roof stability. The Owens Corning company is one of the largest creators of roofing materials in the United States. Part of what makes the materials produced by this company different is the testing that is involved. Roofing companies that make shingles and other roof coverings in different states without hurricane threats often supply shingles that are not rated for high wind use.
The Owens Corning company tests hurricane proof shingles for use in states like Florida that have a predefined hurricane zone map that insurers use to identify potentially threatening areas. Miami is one of the cities that are included in the hurricane zone map.
The Roofing Emporium contractors that are sent out for roof repair and replacement services install and recommend Owens Corning shingles and other roofing materials. New Florida legislation is one reason for this recommendation. There are specific permits that must be obtained for construction projects that take place in hurricane zone counties.
The Roofing Emporium contractors now working seven days a week know and understand the materials supplied by Owens Corning to help protect home and business owners from severe weather damage year round.
States that report higher than average humidity can often have more reports of algae and mold growth on roofing shingles. The collection of moisture can help escalate the growth of these substances. While these are not direct threats to shingles, weakening can happen over time that allows water into the holes and gaps that can form. Water damage is now one of the single most destructive elements to a roof according to the Roofing Association of America.
The Owens Corning roofing materials that are now in use by the Roofing Emporium contractors are designed for algae and mold prevention. These shingles often extend the lifespan of a roof by an extra 10 years due to special polymers that are used in the creation of these materials.
About Roofing Emporium
By building an online resource of qualified contractors, The Roofing Emporium company has been able to satisfy the needs of homeowners and business owners in the state of Florida. The teams of workers that are available through RoofingEmporium.com are all state licensed to perform residential and commercial contracting services. A helpful online resource is now available on the Roofing Emporium website to provide useful information to anyone seeking roof repair services. Many of the contractors that are dispatched in the 67 counties in Florida by Roofing Emporium are Owens Corning Platinum Preferred for excellence in the roofing industry.