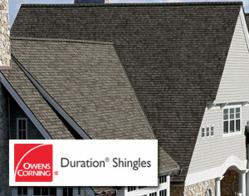 Roof Link Inc. is licensed to complete roof repairs, assessments and replacements in the state of Florida and now provides free insurance policy reviews.
Lakeside, Florida (PRWEB) September 10, 2012
Roof leak repair can be a devastating and costly expense for any homeowner. For homeowners in states like Florida, roof leak repair is a common occurrence. Roof Link Inc. is based in Jacksonville, FL and frequently repairs roofs in and outside of the city. Roof Link is now using Owens Corning shingles for all repair and replacement work. The specialized shingles in this brand are specifically designed for permanent application to prevent strong winds or water infiltration in severe weather area states like Florida. The roof leak repair services in Lakeside, FL offered by Roof Link are also offered to Jacksonville and surrounding neighborhoods. More information about the in stock shingles from Owens Corning or Lakeside, FL roof leak repairs can be found at this link http://www.roofingjacksonvilleflorida.com/roof-leak-repair-lakeside-fl.
Roof damage can be the cause of a combination of factors. The age of a roof is just one factor and insurance companies often figure roof age into the cost or deduction of costs for roof replacement and repair. A roof that is already at its natural lifespan might not be covered under a standard insurance policy. Builders that use cheaper roofing materials or outdated technologies are one reason that Florida has changed its legislation regarding insurance claims.
The current laws in effect require an entire roof replacement to be paid by insurers in most cases if 25 percent or more of a roof is missing or damaged. Companies like Roof Link Inc. that are using Weather Lock shingles from Owens Corning can reduce or eliminate the threat of severe weather damage to a roof. The cost of labor and materials are often the most expensive aspect of roof repair and replacement work.
Insurance fraud is one downside of working with roofing contractors that carry no license to perform public roof work. A common scam in high foreclosure states like Florida is for unlicensed roofing companies to take payment upfront from homeowners typically the elderly and not return to perform the work. This type of fraud is said to cost the average homeowner an additional $900 per insurance policy annually. Roof Link Inc. is licensed to complete roof repairs, assessments and replacements in the state of Florida and now provides free insurance policy reviews for homeowners to help combat fraud.
Homeowners that are interested in contacting Roof Link for an online estimate for repairs or a roof replacement can contact Roof Link at the following office address:
Roof Link Inc.
2730 Isabella Blvd.
Suite 50
Jacksonville Beach, FL 32250
(904) 900-2801
http://www.roofingjacksonvilleflorida.com
About Roof Link Inc.
Roof Link Inc. is a licensed roofing contracting company based in Jacksonville Beach, FL. By assembling a team of expert contractors, Roof Link has been able to outlast many competitors that have opened roofing businesses in Florida to take advantage of hurricane and tropical storm damage over the last decade. Working closely with insurance companies and evaluating homeowner policies has helped Roof Link Inc. develop a rewarding relationship on both sides. The integration of products by Owens Corning and affordable pricing has helped put Roof Link in a top position as one of the most in demand roofing companies in the state of Florida.