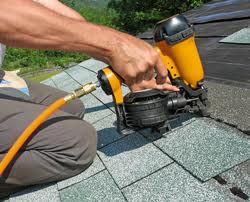 Roof Link Inc. has recently received the prestigious award of Platinum Preferred Contractor from Owens Corning.
Fruit Cove, FL (PRWEB) September 07, 2012
Roof repair and replacement can cost thousands regardless if insurance companies are responsible to pay the bill. Homeowners in tropical storm prone communities in Florida are under increased pressure to protect their homes from wind, hail and rain damage. Roof Link Inc., expert Florida roofing contractors, is now offering online estimates for roof repairs and replacements. Homeowners that require roof repair in Fruit Cove, FL can now get an accurate repair estimate online. This eliminates the need for lengthy phone calls and in-person visits that used to be required before price information could be offered. More information about the Fruit Cove, FL roof repair services can be found at this link http://www.roofingjacksonvilleflorida.com/roof-repair-fruit-cove-fl.
States like Florida with a large population of elderly residents often have strict insurance guidelines for homeowners. A certain amount of insurance protection is mandated due to the risk of severe weather that can bring damage to the interior as well as the exterior of a home. Florida roofing contractors must be licensed by the state to provide roof repair and replacement services to homeowners. Roof Link Inc. has recently received the prestigious award of Platinum Preferred Contractor from Owens Corning. This is currently the highest honor awarded by this roofing material manufacturer for excellence in the roofing industry.
Roof rot is something that any roof is susceptible to in any part of the country. Tropical weather states like Florida that have high humidity can often increase the amount of roof rot cases that are handled by roofing companies each year. Some insurance companies limit the amount of payouts that are distributed due to many factors. A common reason to reduce the amount of damage money paid to a homeowner is the age of a roof. Because roof rot happens over the course of time, a roof that is more than 10 years old might no longer be covered by insurance policy declarations. Roof Link Inc. frequently responds to repair cases of roof rot and uses materials that help eliminate roof rot from happening in the future.
Homeowners might not have difficulty selecting a roof repair company, but commercial business owners might find it more difficult. Not every roofing company is licensed in states like Florida to complete commercial roof repairs or replacements. Licensing restrictions prevent some companies from undertaking this work. Roof Link Inc. is one of few North Florida area roofing companies that are licensed to complete commercial roof repair work with and without insurance company approval.
Homeowners that are interested in an online estimate for roof repair or replacement can view the new informational video located at this link http://www.youtube.com/watch?v=SqqO6SWFL3Y or contact Roof Link directly at the following office address:
Roof Link Inc.
2730 Isabella Blvd.
Suite 50
Jacksonville Beach, FL 32250
(904) 900-2801
About Roof Link Inc.
Roof Link Inc. is an established and licensed roofing contracting company in North Florida. By offering affordable prices and performing multiple types of repairs, Roof Link has established a reputation for quality in a roof contracting company. Roof Link Inc. is currently the only Owens Corning Platinum Preferred Contractor that is based in Jacksonville, FL. This award is only shared with 90 roofing companies in the entire United States. Roof Link Inc. successfully completes residential and commercial roofing repairs and installations.