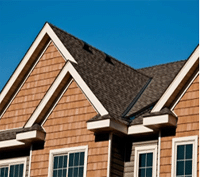 Preventative maintenance is key to staying dry this winter. Call us for a free repair estimate
San Jose, CA (PRWEB) December 22, 2011
During the winter months, homeowners may experience leaks in their roofs and may be in need of repairs or an emergency cover-up to help them through the winter. San Jose roofing company, Above All Roofing Solutions, serving the San Jose and Bay Area, is offering $50 off any repair over $500 and $150 off any repair or reroof over $5,000. The offer is valid now through the end of January 2012.
"Preventative maintenance is key to staying dry this winter. Call us for a free repair estimate. Letting leaks go will cause more damage to your roof structure causing what could be a simple repair to cost hundreds more," Matt Llanes of Above All Roofing Solutions said.
Even though it's winter, Above All Roofing Solutions can still get a new roof on any home. They offer free reroof estimates and can typically complete the roof within three to four business days. Above All Roofing features all types of roofs, from flat roofs to pitched roofs to steep roofs to tile roofs and others.
When Above All Roofing Solutions of San Jose comes out for a roof repair, they can also give a free reroof estimate. If the contract is accepted by the end of January, the company will give the homeowner the discount by just mentioning this sale.
For more information about winter discounts or any of Above All Roofing Solutions' products and services, call 408-514-5310, view company on the web at http://www.aboveallroofingsolutions.com or visit the store at 700 Northrup St., San Jose, CA 95126.
About Above All Roofing Solutions Inc.
Above All Roofing Solutions Inc. is an independent roofing contractor located in the South Bay area. They offer products and services for every roofing need. They specialize in everything from leak location and repair to complete residential, commercial and industrial reroofing. They have extensive knowledge in many types of roofing systems, including asphalt shingles, wood shakes, built-up roofing, tile and slate, and more. The company's goal is to provide their customers with quality workmanship and timely service at a fair price. They offer free estimates, and the company is licensed, bonded and insured and a long-term member of the Better Business Bureau.
###