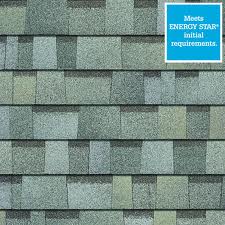 Companies like Owens Corning that provide algae protection for every batch of shingles produced are helping homeowners to extend the lifespan of a roof.
Jacksonville, Florida (PRWEB) September 02, 2012
Roof replacement is one thing that a homeowner can be presented with during the ownership of a home. Choosing the type of roof that can provide both protection and energy saving benefits can be difficult due to the variety of manufacturers currently producing shingles. Roof Link Inc., one of Florida's premier roofing contracting companies, is now using Owens Corning Weather Lock shingles for all repairs and replacements. These shingles are specially designed to repel water, ice and wind at up to 130 miles per hour. Roof Link Inc. is currently the only known Platinum Preferred Contractor for Owens Corning in the Fernandina Beach, FL area. More information about the Weather Lock shingles can be found here http://www.roofingjacksonvilleflorida.com/products.
A trend among some homebuilders that want to reduce costs is to use cheaper products in an effort to make more profits. There are low grade shingles that are produced that are rated to last up to a decade. While there is no guarantee of protection, low grade shingles are typically not treated with materials that help prevent the growth of algae or mold. These two substances can easily penetrate the tarpaper backing on a group of shingles and deteriorate the structure of a roof. Companies like Owens Corning that provide algae protection for every batch of shingles produced are helping homeowners to extend the lifespan of a roof.
The cost to insurers is said to go up into the hundreds of millions of dollars annually for roof related repairs in hurricane states like Florida. Homeowners that have no insurance can be presented with a challenge of how to repair roof damage for a price that is achievable. Recent estimates put the cost of a roof replacement at one third of the assessed value of a home. Promotional efforts have been underway from shingle manufacturers in recent years to present the benefits of having the right shingles installed on a roof before weather related problems happen. Roof Link Inc. now provides cost effective programs to help homeowners without insurance to repair the damage affordably.
Certain Energy Star products that are designed to reduce home energy costs are eligible for tax savings to qualified homeowners. All of the shingles in the Owens Corning line have been rated as Energy Star compliant. Roof Link Inc. is now providing Energy Star tax savings information to every homeowner in Fernandina Beach, FL that qualifies for tax benefits from a roof repair or roof installation.
Homeowners interested in contacting Roof Link can do so at the main office in North Florida at:
Roof Link Inc.
2730 Isabella Blvd.
Suite 50
Jacksonville Beach, FL 32250
(904) 900-2801
About Roof Link Inc.
As one of North Florida's fastest growing companies, Roof Link Inc. continues to offer its expert roofing services to homeowners that experience roof damage or deterioration. Roof Link is now a Platinum Preferred Contractor for the Owens Corning line. There are currently only 90 contractors in the entire U.S. that have received this prestigious honor. With expert contractors and affordable prices, Roof Link Inc. is forging into new markets in Florida and bringing its high quality shingle installation and repair services to more homeowners in need.