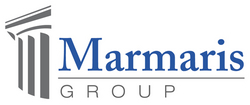 Marmaris Group's lease financing creates cost savings, alleviates budget concerns, frees up working capital, and reduces administrative burden. All while giving organizations the roof they need immediately.
Mobile, AL (PRWEB) February 8, 2011
Large organizations often have roof troubles but can't afford to replace it. Marmaris Group, the commercial roof leasing company, has created a better and simpler solution to traditional roof replacement.
Simply stated, Marmaris Group finances, designs, builds, & maintains roofs. Just as an organization may lease copiers or other assets, Marmaris Group offers the ability to lease the roof asset to get the working roof needed immediately! Roof leasing eliminates the hassle of traditional roof replacement and manages the entire roofing project from start to finish.
This revolutionary integration of all project elements removes inefficiencies to create cost savings, alleviate budget concerns, free up working capital, and reduce administrative burden.
Marmaris Group offers capital lease & sale-&-leaseback financing options. The Marmaris Capital Lease option breaks the total project cost into an individually negotiated payment schedule and will conclude with a nominal transfer payment at the end of the lease, giving the owner title to the roof asset.
The Marmaris Sale-&-Leaseback option will allow an owner to sell their roof asset for an appraised market value and Marmaris will take over the repair and maintenance of the roof asset for the life of the lease. Marmaris' sale & leaseback option creates immediate access to working capital, and reallocates all risk associated with ownership of the roof asset.
To learn more about Marmaris Group's 30-plus years of commercial roof replacement experience and their available services, please call, email, or take a look at their website at http://www.marmarisllc.com.
# # #