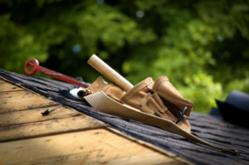 The recent expansion of contractors at Roofing Emporium is one way that this company is helping to overcome contractor delays.
Fort Lauderdale, Florida (PRWEB) October 17, 2012
Roofing contractors in Florida typically work long hours during and after the hurricane season. Contractors working for one Florida company are now extending their services to seven days a week. The Roofing Emporium company is now referring roofing contractor Fort Lauderdale, FL specialists seven days a week for homeowners and business owners. These extended services are designed to help roof assessments, repairs and replacement to be completed faster. This new extension of the Roofing Emporium work schedule is expected to continue after the hurricane season has ended. More information as well as online estimates can be obtained from this page http://www.roofingemporium.com/roofing-contractor-fort-lauderdale-fl.
Contracting delays are one of the issues that a homeowner or a business owner could face after storm damage is reported. There are hundreds of licensed contractors working in Florida although manpower can be limited immediately after weather damage happens. The recent expansion of contractors at Roofing Emporium is one way that this company is helping to overcome contractor delays. Roof repair assessments and roof installation estimates can now be received online from the Roofing Emporium website to help speed up the services provided in North Florida.
Roofing materials are one key aspect of strengthening a roof and protecting it from future damage. While a variety of materials are used in roofing, some companies have made the switch to develop energy efficient products as well as those that are wind resistant. The Owens Corning company is one of the most trusted names in the roofing industry for quality and performance. The Roofing Emporium contractors now use Owens Corning materials for repairs and installation work.
Water damage is one of the factors that can lead to roof weakening and roofing material deterioration. Not all insurance companies offer protection again mold growth that can be present on roofs in Florida due to the high humidity levels. Part of the new materials now used by Roofing Emporium contractors includes algae and mold resistant shingles. This effort is now used to prevent mold growth from happening and spreading to other sections of a roof that can lead to weakening or other severe deterioration.
The new seven days a week work schedule for Roofing Emporium is part of a greater initiative to provide expedited services in North Florida. Roofing Emporium also has expanded its services into nearby states to allow a broader range of services to be available to homeowners and business owners.
About Roofing Emporium
Roofing Emporium provides its residential and commercial roofing services to North Florida homeowners and businesses. These experts are among the contractors that are known as the first responders to reports of weather damage. Roofing Emporium has invested heavily into its company and has now improved its website and contractor database. Online services include helpful information for homeowners and business owners as well as online quote capabilities. The state licensed contractors that are available through Roofing Emporium are now being referred seven days a week.