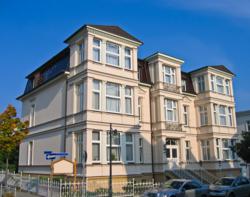 There are many differences between roofing companies and an even further spread between licenses.
St Petersburg, Florida (PRWEB) October 14, 2012
Roofing Emporium has expanded its services to St Petersburg business owners. Commercial roofing services are now offered to help businesses repair damage after tropical storms, hurricanes or solar deterioration happens. As a roofing contractor St Petersburg, FL company, Roofing Emporium has offered its residential services to the local community and now has commercial contractors on staff. These new roofing services are designed to help contractors arrive faster and perform work at reduced prices. More information about these services can be found online at this link http://www.roofingemporium.com/roofing-contractor-st-petersburg-fl.
There are many differences between roofing companies and an even further spread between licenses. Most roofing companies are required to be licensed in each state to perform residential roofing services. This includes homeowner additions and upgrades to existing structures. The commercial industry has stricter requirements and requires more skilled contractors to perform the work.
The Roofing Emporium contractors are now able to perform commercial contracting work due to the multiple license types that have been acquired.
The commercial roofs that were installed decades ago typically consisted of aluminum or rubber materials depending the budget on the of the building owner. New improvements to roofing materials are made annually as older products are retired. More emphasis has been placed on businesses to be more energy efficient by the year 2016.
The commercial materials now offered by Roofing Emporium contractors include metal, PVC and other lighter roof coverings. These materials often work well with vent installation and solar panel integration.
The hurricane season is planned for in advance by Florida homeowners and business owners. The period of August through October each year is one that can bring multiple requests for repairs or new roof installations. One feature that has been improved by the Roofing Emporium website is the ability to take online quotes. A new and improved quotation system has been tested and is now operational that allows quick quotes to be generated online.
This new improvement is part of a series of upgrades that has taken place at Roofing Emporium since July of 2012. These new enhancements and improvements to existing roofing services are designed specifically to meet the growing demand for qualified roofing services in St Petersburg as well as the remainder of North Florida.
About Roofing Emporium
As a residential roofing contracting company, Roofing Emporium has earned a reputation for high quality and excellence in North Florida. New expansions of services have now made it possible for commercial services to be offered. This new upgrade is helping Roofing Emporium to make new business relationships and to protect more companies by repairing and installing quality roofing systems. By offering these new services, Roofing Emporium is now one of the first responder companies that arrives to assess storm damage and provide expert level repairs for North Florida homeowners and business owners.