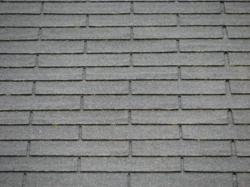 The new materials change made by the Roofing Emporium company will benefit homeowners that have older or newer homes.
Tallahassee, Florida (PRWEB) October 16, 2012
Roofing contractor supplies can range from the very cheap to the very expensive. The majority of roofing companies offer a range of products to homeowners when fixing or installing a roof. The Roofing Emporium company is now exclusively using one brand of shingles to help protect against wind damage. Weather resistant shingles from the Owens Corning company are now the preferred choice for Roofing Emporium contractors. This roofing contractor Tallahassee, FL company is using these shingles due to the 130 mile per hour wind resistance factor. More information about Roofing Emporium and its North Florida services can be found by visiting this link http://www.roofingemporium.com/roofing-contractor-tallahassee-fl.
Water is one of the most damaging elements to the interior and exterior sections of a home. Studies have been reported that most homeowners are unaware of leaks until visible problems are discovered. The constant rain, hail and solar rays can weaken any roof structure that is not treated with protective materials.
The new materials change made by the Roofing Emporium company will benefit homeowners that have older or newer homes. The wind resistant materials also lock out water intrusions and deflect the solar rays of the sun that can cause weakening of asphalt shingles.
Delays are not uncommon in the roofing industry. From insurance company backups to scheduling conflicts, homeowners could unfortunately wait to receive much needed help. Insurance data is reviewed annually by regulators and more emphasis is put into the hurricane zones in Florida for first responders. Homeowners that live outside of the major cities can be at a disadvantage working with companies that do not often travel outside of the city limits.
The Roofing Emporium contractor database that is used includes contractors that travel to all parts of Northern Florida. This is helping to eliminate roofing company delays as well as insurance adjuster delays.
The Roofing Emporium company expansions are part of a larger initiative to help strengthen the services offered to North Florida homeowners. A large contractor network is now helping Roofing Emporium to expand its services to other areas of Florida and surrounding states.
This is in preparation for the close of the 2012 hurricane season and the start of the 2013 season. The majority of contractors that are now available have the ability to work seven days a week to help solve roofing problems and provide new roof installations for homeowners.
About Roofing Emporium
Contractors working through Roofing Emporium are licensed in the state of Florida. This roofing contracting company offers residential as well as commercial roofing services in North Florida. By being among the first responders, referred contractors from Roofing Emporium are able to assess and repair weather damage faster. These streamlined services have helped to grow this roofing company in Florida. Recent expansions by Roofing Emporium has helped neighboring states near Florida receive these expert contracting services available to homeowners and business owners.