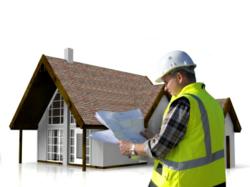 The Roof Link Inc. company is helping to simply the process of locating and hiring an expert roofing contractor.
Jacksonville, Florida (PRWEB) December 06, 2012
Roof Link Inc. is now dispatching roofing contractors in Jacksonville to handle the requests for residential and commercial roofing work. This roofing network partner company now has access to some of the top contractors now performing repair and installation jobs in the North Florida area. More information can be found by visiting this link http://www.roofingjacksonvilleflorida.com/blog.
This new improvement is expected to affect those with storm damage or those that require a new roof installation during the winter and spring months of the coming year.
The Jacksonville, Florida area remains one of the most populated locations in the state of Florida. The residents of North Florida can be among those affected by severe weather through the annual hurricane season. Damage is frequently reported and assessed by roofing companies and insurance companies throughout each calender year.
The Roof Link Inc. company is helping to simply the process of locating and hiring an expert roofing contractor.
Cost is one of the factors that is considered when a new roof installation or repair job is requested. It is common for someone that requires this work to receive one or more price quotations or assessments to complete the job. The roofing industry pricing is unlike retail pricing. There is currently no benchmark for service fees, labor or materials costs that are charged by roofers in the state of Florida.
The Roof Link Inc. company built its reputation for offering affordable prices and in many instances the entire cost for repairs or installations can be paid in full by insurance companies. This is due in part to the assessments that are frequently made by Roof Link contractors that have the ability to meet with insurance adjusters to point out problems or flaws with an existing roof design.
A new YouTube video has been created and published online to keep the public informed of new services and additions at Roof Link. This new video can be accessed here http://www.youtube.com/watch?v=JSNqnHzDiDo.
Roofing materials are equally as important as a talented contracting company. Legislation in states like Florida require that certain materials be used in the construction and repair work completed for a residential or commercial roof. The hurricane zone map and building code requirements represent important points of information that not all roofers follow or understand.
The licensed contractors dispatched by Roof Link inc. are now aware of and follow these requirements when completing commercial and residential jobs for citizens in and around the city of Jacksonville.
Homeowners and business owners that reside in Jacksonville or surrounding communities that would like to contact Roof Link Inc. for a service assessment or repair cost quote can make contact using the following information:
Roof Link Inc.
2730 Isabella Blvd.
Suite 50
Jacksonville Beach, FL 32250
(904) 900-2801
http://www.roofingjacksonvilleflorida.com
About Roof Link Inc.
The Roof Link Inc. company launched online in 2009 although a decade of experience is what this company offers to citizens in the Jacksonville, FL area. As one of the fastest growing companies in the roofing industry, Roof Link has been able to expand its residential and commercial services in 2012. These expansions have helped to bring quality and prompt work to those that have insurance coverage and those that do not. The Roof Link Inc. company has expanded its website features and now offers an instant quote form to deliver pricing and roofing information to those that use this online resource.