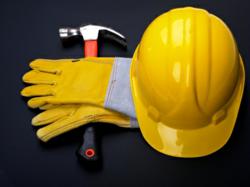 Roof Link Inc. now dispatches its contractors throughout the greater Jacksonville area.
Jacksonville, Florida (PRWEB) December 08, 2012
Roof Link Inc. has expanded its homeowner services throughout the year and is now adding more options for roofing. Immediate assessments are now offered to homeowners by licensed roofing contractors in Jacksonville, Florida. These new assessments are to help locate damage, respond to repairs and make suggestions for new roof installations. This new roofing contractor service is offered to those in Duval, Nassau and St Johns counties near Jacksonville.
The demand for a qualified roofing company remains high in states like Florida. While a hurricane season is planned annually, weather changes can complicate other months of the year and these changes can cause damage.
It is common for homeowners to search for contractors in the winter and spring months to prepare for the threat of damage. Roof Link Inc. now dispatches its contractors throughout the greater Jacksonville area. 
A roofing repair service company that responds to damage usually provides asphalt shingle services. The addition, repair or removal of these systems is the most basic level of service offered. In high humidity states like Florida, different roofing materials could be required to help keep roof coverings energy efficient.
A recent upgrade to flat roof repair and installations by Roof Link is now helping commercial and residential customers receive this optional service. Instant responses can now be obtained for this service at this link http://www.roofingjacksonvilleflorida.com/contact.
The brand new homeowner services that are now available are also available to business owners. Not all roofing companies are licensed to complete residential and commercial repairs or installations. The new partner network contractors that are used are licensed commercial contractors that perform tear offs, repair, sealing and other services that are specific to those that own commercial buildings. These Roof Link services are immediately available. 
Those that have an immediate need for an assessment of damage or installation request can make contact with Roof Link by using the following contact information:
Roof Link Inc.
2730 Isabella Blvd.
Suite 50
Jacksonville Beach, FL 32250
(904) 900-2801
http://www.roofingjacksonvilleflorida.com
About Roof Link Inc.
The Roof Link Inc. company was launched online in 2009. More than a decade of service in the North Florida are has helped this roofing partner company to develop its services for those in the local area. As a Jacksonville Beach based agency, Roof Link Inc. dispatched workers spend time in the local communities and know many residents on a first name basis. This personal touch is one of the exclusives that are offered by this company. A group of licensed contractors is now dispatched almost every day of the week to complete commercial and residential services that are requested online and offline.