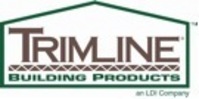 "We want to provide roofing contractors an easy to use tool that allows them to see product specifications & installation instructions all in the same catalog." said Laura Clark, Trimline Marketing Manager.
Minneapolis, MN (PRWEB) July 14, 2010
Trimline® Building Products, a manufacturer of Trimline Ridge Ventilation, designed an all inclusive ventilation catalog that includes general ventilation information, product specification and installation instructions all in one 36-page catalog. Need to figure out how much ridge ventilation you need for a roof, Page 27 of the Trimline Ventilation Catalog has a ventilation chart to guide you. Trimline Ventilation Products featured in the catalog include; Rigid Roll® Plus, Rigid Vent Plus™, Multi Roll™, Soffit Strips, EZ-PLUG™, Flow-Thru™ Furring Strips, Flow-Thru Battens™, Flow-Thru™ Cant Strip, VariaVent™ Ridge Vent, VariaBlock™ and VariaFlash™.
Trimline's new roofing products catalog has also gone digital as well. Check out the online flip through catalog or download a copy at http://www.trimline-products.com. You may also request a hard copy at 800-438-2920. "Our Trimline Roof Ventilation Catalog can act as a silent sales tool for our distributors, while roofing contractors are thumbing through the catalog they may see other products that might be of interest to them and ask the distributor about the product.
Trimline® Building Products, based in Minneapolis, MN, manufactures shingle-over ridge vent and Distinction Composite Roofing. Trimline is a division of Diversi-Plast Products.
###