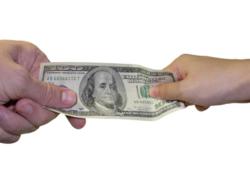 With a product like a roof, you really depend on and need quality roofers to be fair, accurate, and honest.
Atlanta GA (PRWEB) September 27, 2011
Roofing Pros Local.com is well aware of the common roofing repair practice known as "going door to door". Almost everyone has had experience with a roofer or someone representing a roofing company knocking on their door, offering to fix or even replace their roof for what sounds like a dream deal.
In the weeks following the one two punch or Hurricane Irene and Tropical Storm Lee, however, there has been a noticeable increase in the number of high pressure operators working within the roofing arena. Between doorbells ringing, mailbox stuffing, and phone calling, it has become a nuisance for a growing number of home and business owners.
Unlike scam artists, who promise big and then disappear with whatever money they can get from their victims, these are actually reputable companies, offering a quality product, but mistakenly choosing the wrong course when it comes to marketing and promotion.
A spokesperson for one roofing company in North Carolina said that the aggressive marketing campaigns were the logical result of a bad economy, where many businesses were struggling to take as much of the pie as possible, particularly in cases like this where there is considerable need.
Donna DeCesare of Charlotte NC explains her problem, "With a product like a roof, you really depend on and need quality roofers to be fair, accurate, and honest." Such honesty can become suspect when it becomes perceived that a given company is pushing too hard for someone to make a decision.
The Better Business Bureau typically advises folks to beware of such high pressure sales, as some of them may not even be roofing companies. It is always advised to take the time to check out anyone that is being considered for a roofing job, follow up on references, etc. Genuine providers should be able to prove that they have a contractor's license and any other proper credentials.
Roofing work is a complicated procedure. Any company not performing the work correctly could result in additional problem, making an already precipitous situation even worse, and doubling or tripling repair bills before the job is finally done right.
Roofing Pros Local.com advises property owners not to get taken in by the quick sell or high pressure approach.
"Your roof is the first best line of defense for your home against the elements," said RPL Content Manager Billy Ritchie, "which means that you only want to entrust it to the best and most qualified service providers available."
Roofing Pros Local.com is a nationwide network of roofing contractors, certified and in good standing with the National Roofing Contractors Association. Residents requiring roofing work can contact Roofing Pros Local.com and get connected to a reputable provider in their immediate service area. It is a form of accountability designed to provide security for homeowners and business owners, as well as getting damaged roofs repaired or replaced with minimal impact on personal lives or business.
###