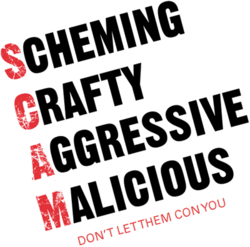 If you have concerns, or if the worst happens and you find you have been scammed, contact your local police immediately and give them as much information as possible.
Atlanta GA (PRWEB) September 26, 2011
Roofing Pros Local.com advises residents in the wake of recent severe weather to be on their guard against roofing repair and other scam artists looking to separate already devastated homeowners from their money.
Most scammers are discreet, posing as roofing repair technicians, securing hefty deposits, and then beating it out of town without performing any of the promised work. Others are more straightforward, such as the group in New York who distracted a couple and made off with cash and personal checks.
The home repair scammers usually scour through damaged neighborhoods, preying on homeowners' hopes of getting their damaged property repaired quickly. Once they secure the homeowner's trust, they request money for materials required to fix the roof or whatever needs fixing, often even writing out an itemized estimate complete with company logo. Unfortunately, when they leave to go pick up the materials, they just keep driving, and the homeowner is now broke as well as homeless.
The scammers who steal right out of the home often target the elderly or those folks living alone. It is much easier to distract one than it is to distract several.
Some of the usual dead giveaways for scammers are out of state plates on their trucks, magnetic signs on the doors with 1-800 numbers. Of course there is also the standard of asking for huge deposits upfront before any work is done.
In the rare cases where work is done, one price is given at the estimate time and when the job is complete you are told you owe more money because they used more material than expected. They are often described as Romanian, Yugoslavian or Hispanic and speak English with a heavy accent. The work performed is often substandard and will require additional attention to make it right.
Police encourage residents who are approached by unsolicited providers to utilize the "1-2-3" rule. Wait one day to speak to family members, a second day to speak to friends and neighbors, and a third day to see if they come back.
Some other friendly tips to avoid becoming a victim:
Don't hire on the basis of the lowest estimate - Unscrupulous contractors may offer very attractive estimates, but perform the work with substandard craftsmanship and materials, and in some cases, take a deposit and simply disappear. If one bid is substantially lower than others, ask why, and compare the details in the various estimates.
Verify contractors' history - Check other consumers' experiences with contractors by looking up their BBB Business Reviews at http://www.bbb.org. Contractors' registration may be verified at https://www.elicense.ct.gov/.
Get it all in writing - Once you have selected a company or individual to fix storm damage, make sure all of the details are in a contract, including any verbal promises. A contract should contain details about required materials, labor and financing, and a timeframe for the beginning and completion of work. A typical payment schedule would involve paying one third of the total cost before work begins to help pay for materials, one third when work begins and one third upon completion.
If you have concerns, or if the worst happens and you find you have been scammed, contact your local police immediately and give them as much information as possible.
Roofing Pros Local.com is a nationwide network of roofing repair and replacement providers.
###