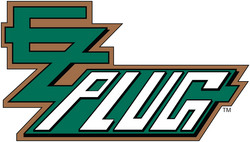 "I am excited about this partnership and for the exposure that the Trimline brand brings to the EZ-PLUG product" -Knute Olson, EZ-PLUG inventor.
Minneapolis, MN (PRWEB) June 21, 2010
Trimline Building Products is excited to announce that they have entered into a distribution partnership with Etunk Solutions LLC. Trimline Building Products will now be the supplier of the EZ-PLUG product for the Untied States and Canada. This partnership allows distributors and roofing contractors the ability to offer an upgraded ridge vent system to the homeowner. They will now have the ability to purchase EZ-PLUG along with the most certified ridge vent on the market, Trimline Rigid Roll and Rigid Vent Plus from one source, Trimline.
Trimline looks forward to helping roofing contractors offer an upgraded ridge ventilation system, with a solution for filling traditional vent holes with EZ-PLUG. EZ-PLUG has been proven to be twelve times faster than the plywood method of filling holes left by traditional box vents. This saves the roofing contractor time and money. For more information on EZ-PLUG visit EZ-Plug for Ridge Vent Conversion or call 800-438-2920.
Trimline Building Products, based in Minneapolis, MN, manufactures shingle-over ridge vent and Distinction Composite Roofing. Trimline is a division of Diversi-Plast Products.
###