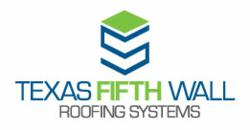 Improper installations or repairs is the highest category of defects found in the Rooftop Matters 2012 Benchmark Report findings.
Austin, TX (PRWEB) October 17, 2012
Texas Fifth Wall Roofing Systems, one of the region's largest industrial roofing contractors, has released the first Rooftop Matters Benchmark Report to help provide insights for building owners and facility managers to better manage the lifecycle cost of their roofs.
Fifth Wall is monitoring the current state of roofing technology and maintenance by examining inspection results and service calls to compile an annual Benchmark Report of findings. These results help determine key concern factors in proper roof system management. In the initial Benchmark Report, covering a six-month period, inspections covered more than 5 million square feet of commercial facilities with built-up roof, modified bitumen, EPDM, metal and single-ply roofs.
Ranking highest on the list of critical factors that cause the most notable roof deterioration, improper installation or repair, rooftop activity, neglect and aging made up 86 percent of all defects found through inspections. Rounding out the list with the remaining 14 percent of all defects, were issues affecting energy efficiency, such as improperly sealed openings.
"With a record year of drought and abnormal temperature swings, we were convinced that weather damage would top the list," said Todd Hewitt, Texas Fifth Wall Roofing Systems President. "We were proven wrong, as most roofing systems are performing surprisingly well despite Mother Nature's mood swings. The majority of our findings reveal that there's no proven pattern of system failures, which should hopefully be comforting to facility owners, in that regular upkeep has a tremendous, lasting effect for maintaining and maximizing effectiveness."
Key Findings and Considerations:

Improper installations or repairs is the highest category of defects, with the survey finding 39 percent of roofs in the report accounted for this category. While the incident rate has a direct correlation to the amount of equipment on a rooftop, poor craftsmanship and shoddy installations are common occurrences, as well as improper flashing, deficient patches and overlooking the use of walk pads.
Aging is an expected outcome of any roofing system, closely following in second with 35 percent of all defects, as many of the roofs surveyed had preventable issues such as protecting high traffic areas and maintaining caulking and sealants.
Energy efficiency issues accounted for 14 percent of all defects, with unsealed openings and penetrations identified as the most critical factors. An energy audit, periodical cleanings and close attention to sealants, T-Tops and other penetration are key solutions to preventing uncontrolled air gaps.
Rooftop activity closely followed, making up 12 percent of all defects, and included lack of protection on high traffic areas and debris resulting in punctures from sharp objects or windblown items that are potential roof hazards.
"By far, the majority of issues observed had little to do with system deficiency in the function or design," said Hewitt. "Our intention is to update these results annually so that Texas facility owners and managers have meaningful information to use towards minimizing risk and optimize return on real estate investment."
About Texas Fifth Wall Roofing
Texas Fifth Wall Roofing Systems, Inc. is an award-winning commercial roofing company that is focused on the lifecycle of the roof, providing new construction, reroofing and maintenance with a common thread of relationships and ongoing superior service. As the largest service provider in the Central Texas region, Fifth Wall's service department offers repair and maintenance services for all types of commercial, industrial and retail properties. In new construction and reroofing installations, Fifth Wall works with single-ply, metal and composite systems. Forward-thinking responsiveness to customer needs and the firm's commitment to integrity over the bottom line have established Fifth Wall as a leader in the roofing industry.
Founded in 1973, Fifth Wall is headquartered in Austin, Texas with an office in San Antonio. The company is committed to employing innovative roofing technology and is dedicated to building watertight relationships with its clients, suppliers and employees. Fifth Wall is a 15-time recipient of the Carlisle SynTec Excellence in Single-Ply award, and is one of only two companies west of the Mississippi to have completed more than 1,000 perfect installs. Additionally, Fifth Wall has been recognized by Firestone as Master Contractor, attaining Inner Circle of Quality, which is awarded for long-term installation quality. Fifth Wall is a Roofing Contractor Top 100 company and is the only roofing company in Texas to be recognized by Texas Mutual Insurance for safety performance.