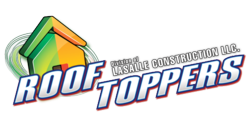 At Roof Toppers, we believe in educating our clients to help them make better choices.
Smyrna, TN (PRWEB) October 01, 2012
A new helpful roofing resource for local homeowners has launched that can help homeowners make better decisions about roofing while taking the whole house into consideration.
Roof Toppers, a Smyrna TN roofing company owned by David LaSalle who has been a licensed general contractor since 2002, has extensive experience beyond just roofing. "At Roof Toppers," says LaSalle, "We believe in educating our clients to help them make better choices."
Part of that education begins with RoofTopperstn.com and the extensive knowledge base of articles the site has educating homeowners on such items as roofing materials. For instance, many homeowners may know about asphalt shingles, but not that asphalt shingles fall into two categories: organic asphalt shingles and fiberglass or glass fiber asphalt shingles. They also may not realize something important like the fact that while algae-resistant shingles, contain leachable paint ceramically coated and are designed to protect against discoloration from algae on the roof, they do not protect the roof from moss growth. This is very important to understand because in nature, moss feeds on algae and other roof debris. And while Elton John may have written the lyrics to 'Your Song' as he "sat on the roof and kicked off the moss," it will be more than the verses that keep a Smyrna, TN homeowner cross.
A build-up of moss on a roof can cause water from rain to puddle on the roof and even cause the roof to leak. Clumps of moss cause rain gutters to clog and overflow potentially damaging the home's foundation. It may plug the home's downspouts where flood issues become a serious risk for homes with basements. This is just one example of how educating homeowners helps them to save BIG money repairing a foundation or replacing a roof later by choosing the right roof now.
For more information, visit http://rooftopperstn.com.