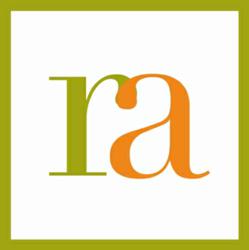 roomsalive™ will change the way consumers shop for home furnishings.
Winter Park, FL (PRWEB) April 28, 2011
The following flooring product manufacturers have partnered with roomsalive:

Congoleum manufactures residential and commercial resilient sheet, plank and vinyl tile products, and DuraStone and DuraCeramic tiles.
Elegance Hardwood Flooring manufactures exceptionally priced engineered woods and architecturally distressed solids at reasonable prices.
Laticrete International, Inc. is a global manufacturer of products for the installation of tile and stone.
Stonewood Products manufacturers stone and hardwood, such as reclaimed woods, domestic woods produced from trees native to North America, and exotic woods, as well as, deck flooring.
Mannington is a residential and commercial flooring manufacturer that offers a full range of flooring solutions including hardwood, porcelain tile, laminate, luxury vinyl, commercial carpet, premium rubber, and advanced composite flooring.
Emser Tile and Stone manufactures a variety of floor tiles like glazed ceramic and porcelain, quarry tile, and ceramic listellos, as well as a variety of natural stone like travertine, limestone, marble, onyx, slate, and granite.
Lea Ceramiche is a luxury tile manufacturer known for modern floor and wall-tiles and its eco-friendly manufacturing process.
Zoroufy is a manufacturer of stair rods and holders, area rug wall hangers, and floor registers.
By partnering with roomsalive™, flooring manufacturers will benefit from extended online reach to a national consumer audience and a showcase for their products in virtual rooms designed by one of America's top designers Marc Thee.
roomsalive™ will change the way consumers shop for home furnishings. It is a unique hybrid e-commerce model that sells home furnishings including furniture, home accessories, and lighting; and helps connect consumers to retailers of flooring in their area with a retailer locator. In addition to shopping and specifying home products, consumer will go to the site for design advice from celebrity designer Marc Thee, inspirational design photography, and next-generation virtual planning tools.
As consumer behavior evolves from the traditional drive-by brick and mortar model to research and buying that happens online, the flooring industry is evolving with it. roomsalive™ offers customizable website templates and interactive technology for flooring retailers to engage consumers researching the web for information and deals, including the 3-D Home Design Planner, Shop at Home, and Live Chat.
roomsalive™ is a dynamic web-based business focused on creating an interactive interior design experience for consumers and technology and online selling tools for business. To find out moreinformation, please visit http://www.roomsalive.com. Please be sure to friend, fan or follow us on these social networks: Facebook: http://www.facebook.com/designmadesimple, Twitter: http://www.twitter.com/roomsalive, LinkedIn: http://www.linkedin.com/company/801703, YouTube: http://www.youtube.com/roomsalive, and blog.roomsalive.com.
###