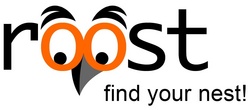 We were careful to tease apart the data, to be sure we were making an apples-to-apples comparison of the listings in these markets
SAN FRANCISCO (PRWEB) August 26, 2008
The study, commissioned by Roost.com and conducted by the WAV Group, points out the stark contrasts between different online property search methods available today and concluded that the most accurate source of listing information is the local Multiple Listing Service (MLS). The WAV Group specifically researched how popular consumer real estate search sites including Trulia, Google and Yahoo!, among others -- which aggregate listings from a variety of third-party sources -- stack up to sites like Roost.com, which are enabled by the MLS. The MLS is the real estate industry standard database for sharing information on local homes for sale and is available only to licensed real estate agents and brokers; all the listings on the MLS are derived from local agents and brokers. To serve the needs of agents wishing to make MLS property search available to consumers, MLS boards nationwide have deployed a standard called Internet Data Exchange, or IDX.
The three cities were chosen as the best sample markets to test the IDX model versus aggregator models. Roost.com, through unique relationships with real estate brokers and local MLS boards, can also offer IDX data to consumers across the nation. In fact, Roost is the only search engine online today that offers consumers access to all MLS data in covered markets as well as for sale by owner and new construction listings.
Top-line findings in the detailed study showed some aggregator sites with accuracy rates as low as eight percent. In Dallas, for instance, Google fared the best among the aggregators for listing accuracy by displaying 56 out of 81 possible listings, or 69 percent accuracy. In San Diego, Yahoo! was missing 70 out of the 76 listings found in the MLS, or listing accuracy of just eight percent. Trulia and Zillow also had mixed results from city to city. In Dallas and Miami, they both displayed about 50 percent of the listings.
By contrast, researchers established that searchable housing information on IDX-powered broker websites, like Roost.com, is the most accurate public home search available - usually 96 percent to 98 percent accurate. The small percentage of differences occurs because IDX data is typically refreshed once a day. Any home that gets sold, newly listed, expired, or has had a price change gets updated within 24 hours.
In each market, "accuracy" was defined as a percentage of listings on a site that matched the MLS.
"This study is important because it shows that many people looking for their dream home have had much of their time wasted on having to search through screen after screen of bad data. It really is a case of buyer beware," said Alex Chang, CEO of Roost. "Roost.com users, on the other hand, can be confident that they're seeing the best, most up-to-date listings available. It's very simple - access to accurate data arms you with the information you need for the biggest purchase you'll ever make. When you're ready to take that first step toward buying a home, we're now more confident than ever that Roost.com is the site to trust."
ABOUT THE STUDY
The study evaluated real estate listings for single family homes in three cities, Dallas, Miami and San Diego, and compared three methods of acquiring property search information: results provided by local Realtors; information from Internet Data Exchange-powered MLS Web sites; and listings from advertising-driven Web sites including Trulia, Google, Yahoo! and others.
Data was normalized across all the subject sites to provide an "apples to apples" comparison. The search criteria for all sites were identical: single family residential homes for sale and homes with exactly three bedrooms and exactly two bathrooms. The search was performed on each site on the same day and in as short amount of time as possible, closely mirroring typical consumer behavior. Price points for home searches were identical across all sites as well: Dallas, $250,000-300,000; Miami: $450,000-500,000; and San Diego, $300,000-350,000. These criteria were selected to narrow the study to a statistically significant and manageable sampling of homes for sale within each market. At the time of the study, there were more than 35,000 homes for sale in the sample cities.
"We were careful to tease apart the data, to be sure we were making an apples-to-apples comparison of the listings in these markets," said Victor Lund, founding partner of WAV Group. "The data here clearly show, as they did in a national study we conducted earlier this year, that a site based on information from a local MLS will give consumers a more accurate picture of what's available in a local market. In comparison to IDX-powered Web sites like Roost or the MLS listings in Dallas, Miami or San Diego, sites like Google, Yahoo!, Trulia and Zillow are still struggling to collect a comparable, comprehensive data set of accurate listings."
HOW ROOST WORKS
Roost is a blazing-fast search engine that sits atop a network of IDX, or Internet Data Exchange, sites. IDX is the national data sharing standard among all real estate brokers. Most popular real estate search sites are listing aggregators, and unlike IDX sites powered by the MLS, these sites get their listings for properties for sale from a variety of sources including brokers, magazine publishers, newspapers, other software companies, and sometimes, even each other. The result is often inaccurate and incomplete data, leading to frustration for home buyers. With Roost, users can create custom search profiles with simple filtering controls to sort by price range, square footage, number of bedrooms and bathrooms, neighborhood, school district, new or resale properties and more - even which homes have granite countertops or pools.
Additionally, Roost's platform and traffic-sharing approach with brokers helps agents form new connections with potential clients, serving as an important ally for real estate agents struggling to stay afloat in one of the most difficult housing markets in history.
Roost recently announced the launch of its service in San Francisco, Seattle and New England and earned the Innovator Award for Most Innovative Technology from Inman News, the leading source of independent real estate news and opinion for the industry.
About Roost, Inc.
Roost is an innovative online real estate platform that combines a network of individual real estate broker Web sites with a comprehensive search engine. Roost offers new search technology, an intuitive, visual interface and the most comprehensive property listings to help users find all homes for sale and find them fast. The company works collaboratively with Multiple Listing Service (MLS) boards and real estate brokers in each region to provide up-to-date, accurate data. Roost.com currently lists homes and condos for sale in thousands of other markets across the nation including Chicago, Phoenix, Houston, Miami, Atlanta, Boston, St. Louis, Denver, Philadelphia, Portland, Arizona, California, Florida, Georgia, Illinois, Massachusetts, Texas, Virginia, and more, ensuring the results for each local search are complete. Roost was awarded the 2008 Innovator Award for Most Innovative Technology from Inman News, the leading source of independent real estate news and opinion for the industry. Founded in 2007, Roost.com is based in San Francisco, Calif. To start your home search, visit http://www.roost.com.
EDITORS NOTE: For a copy of the WAV Group study, please contact Elizabeth Govea at (415) 694-6718. A downloadable graphic of listing accuracy by market is available at: http://blog.roost.com/wp-content/uploads/2008/08/online-accuracy-miami -dallas-san-diego.jpg (Due to its length, this URL may need to be copied/pasted into your Internet browser's address field. Remove the extra space if one exists.)
Release Summary:
A real estate industry study released today shows that most popular consumer real estate search engines, including Trulia, Zillow, Google and Yahoo!, offer home seekers only a small fraction of the homes actually available on the market - and that many of the listings are inaccurate or out of date. Real estate searches on these popular sites in three sample markets -- Miami, Dallas and San Diego -- failed to provide users with as much as 92 percent of available listings in their home searches.
Keyword Tags:
condos for sale, condos sale, homes for sale, online real estate, properties for sale, properties sale, real estate for sale, real estate market, real estate online, real estate search, real estate search engines, search real estate