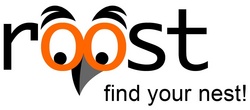 The Detroit-area real estate market is a challenging one with falling prices and a tough economic climate. However, people who do plan to buy need accurate information they can act on in confidence. That's where Roost comes in
SAN FRANCISCO (PRWEB) September 17, 2008
As the 11th largest designated market area in the country, the addition of Southeastern Michigan expands Roost's network by more than 110,000 for sale listings. To develop the best, most accurate listings, Roost forms partnerships with local Multiple Listing Service (MLS) boards one community at a time. By contrast, other real estate search sites largely depend on broker feeds and other third party sources which are often unreliable and outdated. Roost's listings are always current because they are tied directly to the MLS. In this competitive real estate market, outdated information can quickly lead to frustration if a listed property has been sold or taken off the market.
Roost's services in Southeastern Michigan are available within the Detroit MLS board boundaries.
"The Detroit-area real estate market is a challenging one with falling prices and a tough economic climate. However, people who do plan to buy need accurate information they can act on in confidence. That's where Roost comes in," said Alex Chang, CEO of Roost. "The MLS tracks and updates both new listings and price changes frequently, and Roost makes that information immediately available, either by searching or through email alerts. By using Roost, we know users will be better armed to make smart decisions in their home buying quest."
How Roost Works
Roost is a blazing-fast search engine that sits atop IDX, or Internet Data Exchange, sites. IDX is the national data sharing standard among all real estate brokers. Most popular real estate search sites are listing aggregators, and unlike IDX sites powered by the MLS, these sites get their listings for properties for sale from a variety of sources including brokers, magazine publishers, newspapers, other software companies, and sometimes, even each other. The result is often inaccurate and incomplete data, leading to frustration for home buyers. With Roost, users can create custom search profiles with simple filtering controls to sort by price range, square footage, number of bedrooms and bathrooms, neighborhood, school district, new or resale properties and more – even which homes have granite countertops or pools.
Additionally, Roost's platform and traffic-sharing approach with brokers helps agents form new connections with potential clients, serving as an important ally for real estate agents struggling to stay afloat in one of the most difficult housing markets in history.
"Despite the tough economic times, there are incredible deals to be had in this market," said Jodi Dines, CIO of Real Estate One. "When prices fluctuate like that, a dream home that had previously been out of reach suddenly becomes affordable, and Roost can help homebuyers get the crucial information they need to keep them on top of the market and in their dream home."
Roost recently announced the results of a study by the WAV Group, which performed a true apples-to-apples comparison between MLS-based real estate search sites, like Roost, and aggregator search sites including Trulia, Zillow, Google and Yahoo! The results clearly showed that Roost's listings were 96 percent to 98 percent accurate, compared to aggregator sites with accuracy rates as low as 8 percent. For more information on the WAV Group Study, please visit http://blog.roost.com/2008/08/26/accuracy-online-property-searches- examinat.
About Roost, Inc.
Roost.com is an innovative online real estate platform that combines a network of individual real estate broker Web sites with a comprehensive search engine. Roost.com offers new search technology, an intuitive, visual interface and the most comprehensive property listings to help users find all homes for sale and find them fast. The company works collaboratively with Multiple Listing Service (MLS) boards and real estate brokers in each region to provide up-to-date, accurate data. Roost.com currently lists homes and condos for sale in thousands of other cities across the nation including; Atlanta; Austin; Baltimore; Boise; Boston; Chicago; Dallas; Denver; Fort Worth; Houston; Las Vegas; Miami; Minneapolis; Nashville; Orange County; Orlando; Philadelphia; Phoenix; Portland; Sacramento; San Diego; San Francisco; Seattle; St. Paul; Tampa; St. Louis; and Washington, D.C. areas, ensuring the results for each local search are complete. Roost was awarded the 2008 Innovator Award for Most Innovative Technology from Inman News, the leading source of independent real estate news and opinion for the industry. Founded in 2007, Roost, Inc. is based in San Francisco, Calif. To start your home search, visit http://www.roost.com.
About Real Estate One
Founded in 1929, Real Estate One is a privately owned company that provides comprehensive real estate services to Michigan home buyers and sellers. Headquartered in Southfield, MI, Real Estate One operates or oversees 76 offices throughout the state and has been rated as Michigan's largest residential broker by Crain's Detroit Business for fifty-one consecutive years. Real Estate One owns the brand names Max Brook Realtors, Johnstone & Johnstone, Capital Title Insurance, Insurance One, John Adams Mortgage Company and Relocation America. For more information, visit http://www.realestateone.com.