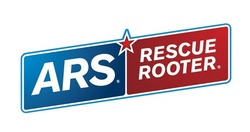 MEMPHIS, Tenn. (PRWEB) July 10, 2008
ARS/Rescue Rooter has provided the following tips to help homeowners nationwide comfortably survive the heat this summer, while being more energy efficient.
Keep It Cool
Air conditioners are designed for about a 20-degree change in temperature. This means that 100-degree air will be cooled to 80 degrees. Don't allow the interior of your home to become dangerously hot since the air conditioner cannot cool it down within a reasonable amount of time.
Change Is Good
Have a clean air conditioner filter, and change it every month. By doing this, you can help ensure that your family is breathing cleaner air and your HVAC system is not being overworked, thus potentially saving energy and money.
Little League Lament
With summer comes little league, camp, soccer and more outdoor activities that can cause your entire family to endure dirtier clothing. Because of this increased need for cleaning, be sure to check your washing machine hoses for bulges, leaks or cracks and be sure to remove dryer lint regularly. Also, move your machine at least four inches from the wall to prevent hose kinking and damage; and don't forget that washing machine hoses should be replaced approximately every three years.
Become A Fan Of Your Fan
Always run your ceiling fans to stay cooler in the summertime. Check your fans to ensure they are going in the correct direction. In the summer, your fan should be set on "forward," which means the blades are rotating counterclockwise. There is a switch on the base where you can control this. By moving your fan setting to the forward position, you will receive a nice downward breeze keeping you cool.
Check It Out
The best defense against air conditioner problems is to have a service agreement in place and make sure your system is maintained year-round, especially right before the heavy heat of summer sets in. This is the time of year when your air conditioning system works its hardest. Regular tune-ups reduce your risk of experiencing common malfunctions and will help you stay cool when everyone else is sweating the heat.
Look Up
When the weather becomes very humid, ductwork may sweat and condensate. This can cause a backup if the drains are not clear. Leaks in the seams can also cause condensation. If you have an attic installation, be sure there is no water in the drain pan. If there is water, call for help as it could save your ceiling.
Fun In The Summertime
When leaving your home for an extended period of time this summer, be sure to turn down the temperature of your water heater to help save money and energy. Turning up the temperature of your refrigerator can also help save energy while you're away. If you plan to do this, be sure to remove highly perishable foods, like dairy products, produce and meat. Other less perishable items, like condiments, will still remain edible with the refrigerator temperature set to "low."
Burning Up Inside
Don't let your home retain any more heat than necessary. Appliances, electronic devices and lighting are all common sources of internal heat gain. To combat this excess heat, avoid putting lamps or televisions near your air conditioner's thermostat. These heat-exuding appliances will cause the air conditioner to think the house is warmer than it really is. This results in the system running longer than necessary and wasted energy.
Freezing Blues
Air conditioner freezing is a fairly common problem. In addition, the air conditioner drain line can freeze, back up and cause a leak, which is often confused for a plumbing leak. When this happens, immediately turn off your compressor by switching your thermostat over to fan. As the ice starts to melt, make sure you have proper drainage and call a professional. From dirty coils to poorly designed ductwork, there are many things that can restrict airflow. A professional can check them all and get to the root of the problem.
Don't Be Swindled
Unfortunately, some people take advantage of others during emergencies. Always deal with a reputable professional company. Ask if the company checks criminal records or drug tests its employees. Heating and air conditioning companies must be licensed, and any replacement work must usually be permitted and inspected by the city or county.
For more information about ARS/Rescue Rooter and its services, visit http://www.ARS.com.
About ARS/Rescue Rooter
ARS/Rescue Rooter provides customers across the United States with an exceptional service experience through professional heating, air conditioning, plumbing and drain cleaning services. Serving both residential and light commercial customers, ARS/Rescue Rooter includes 60 company operated and locally managed service locations spanning 25 states and the District of Columbia.
ARS and Rescue Rooter are leading brands of American Residential Services L.L.C. providing heating, air conditioning, indoor air quality, plumbing, drain cleaning and sewer line services across the United States. United by exceptional service, the ARS/Rescue Rooter Network serves both residential and light commercial customers through a knowledgeable team of trained specialists. Based in Memphis, Tenn., American Residential Services L.L.C. has approximately 4,000 employees. For more information about ARS/Rescue Rooter and its services, please visit http://www.ARS.com.