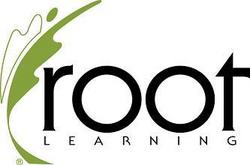 Sylvania, Ohio (PRWEB) March 31, 2011
Root Learning Inc., a global leader in strategic consulting, was named the 2011 "Business of the Year" by The Association of Learning Providers (ISA) at its annual business retreat in Scottsdale, Arizona. Root Learning was recognized for its commitment to workplace learning and performance, and was one of only four companies to receive an award at ISA's annual program.
"We are honored to be recognized as the Business of the Year, particularly because we were nominated by our industry peers whom we highly respect," said Rich Berens, President, Root Learning. "This award is a shining testament to Root Learning's dedication to connecting people and strategy in a way that is not just intellectual, but emotional as well. We are excited to continue discovering breakthrough ways to align leaders, ready managers and engage the front line in ways that are meaningful based on the art and science of whole brained thinking and to actually move the needle."
Based in Sylvania, Ohio, with offices in Chicago and London, Root Learning believes that people are one of the most critical levers to success and by using a blend of custom and innovative learning solutions, they help companies effectively engage employees and solve business problems through people, rather than in spite of them.
Established in 2001, the "Business of the Year" award is given to one company annually and recognizes companies that have consistently demonstrated excellence by exemplifying financial success, quality products and services, marketplace recognition, and a culture that fosters employee development and satisfaction.
Root Learning has been a member of ISA since 2007.
Root Learning has been recognized by many organizations over the years, including the Society for Human Resource Management (SHRM) and Great Place to Work Institute (GPTW) as one of the 50 "Best Small & Medium Companies to Work for in America" for six consecutive years. Additionally, The Wall Street Journal and Winning Workplaces have praised Root Learning as one of the nation's top 15 small workplaces.
About Root Learning
For more than 20 years, Root Learning has partnered with the world's leading Fortune 1000 companies to help activate, execute and sustain strategic imperatives throughout their organizations. Root Learning brings a unique blend of strategic consulting and proprietary creative engagement methods to solve meaningful business problems where people are the critical lever to success. Root Learning's talented global team of 100 has connected millions of people, deployed thousands of strategies, and helped more than 500 organizations worldwide, including PepsiCo, Taco Bell, Starbucks, Hampton Hotels, Delta, General Motors, Dow Chemical and Prudential Insurance. For more information, visit http://www.RootLearning.com.
About ISA
Sixty companies are members of ISA, representing more than 10,000 employees and serving more than 10,000 clients. ISA is the executive connection for training and performance industry leaders – the only association of its kind. For further information call 1-703-730-2838 or visit ISA's website at http://www.isaconnection.org .
###