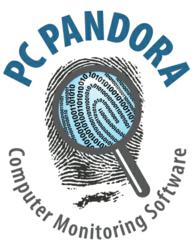 You can talk to your kids and have that open dialogue, but a child is still not going to tell you when they are bullying someone. It is your job to find out on your own. And a tool like PC Pandora is the best way to find that out.
Las Vegas, NV (PRWEB) October 20, 2011
In October, Anderson Cooper 360 devoted a week to find the "Roots of Bullying." Sociologist Robert Faris and Diane Felmlee, author of "Odd Girl Out," teamed up with the CNN network show for a six-month study on bullying. The week-long series was bookended by a Town Hall event, "Bullying: It Stops Here," which also featured Dr. Phil McGraw and talk show host Kelly Ripa. James Leasure, co-founder of Pandora Corp., says parents should take note of the study's key findings and Dr. Phil's words of wisdom.
"Bullying in schools and online is a serious issue," says Leasure. "The AC360 series highlights and points out exactly why this is an issue that deserves both a national discussion between lawmakers and schools, as well as participation from parents to help end it."
The study was performed at a high school on Long Island, New York. More than 700 kids were asked a series of 28 questions, at four different times during the semester. On the show, Dr. Faris observed the frequent occurrence of "social combat," a term used to describe the constant fight a child must make to climb the social hierarchy ladder. As kids climb that ladder, they have a higher chance of being both a victim and an aggressor.
"One of the more revealing facets of the study was that victims are often also aggressors, and visa versa," observes Leasure. "This essentially means that if your child is involved in bullying, they are embedded in it and need help to get out."
A second major finding from the study is the fact that 56% of the teens surveyed – more than half - reported being involved in bullying, either as a victim or an aggressor. To make matters worse, 80% of the bullying incidents were never reported. The reason?
"Of the kids surveyed, 74% believe that telling an adult won't help matters," Leasure says. "As it is pointed out in the story, the victimization and bullying occuring in youth culture is constant and happening on a daily basis, and it is almost entirely under the radar."
A final major observation of the study is the correlation between the affluent suburb in New York and a previous study, conducted in rural North Carolina with thousands of teens. The two communities could not be more different in geography, economic and racial demographics, but the bullying patterns are very much the same. Dr. Faris notes that the similarities indicate that this is a national problem, and one that we must be having a conversation about.
"This is a national problem, festering at the local level," states Leasure. "But all of those local levels follow similar patterns. The solution is universal. Parents everywhere need to be proactive in stopping bullying. They absolutely must monitor their child's online social life and interactions. They must be aware of how their kids are being treated, and how they are treating others."
Pandora Corp. is the maker of PC Pandora computer monitoring software. Like DVR for the TV, PC Pandora records everything and anything on a PC, allowing parents to see everything their child is doing both off and online. Parents can see screenshots of all activity, plus text-based logs of all instant messenger conversations, social network chats and posts, websites visited, Internet search queries, programs used, keystrokes and much more. Whatever a child does on the computer, good or bad, PC Pandora will show their parents everything.
According to Leasure, PC Pandora can help end the cyberbullying epidemic by showing parents exactly what their kids are doing online, and exposing any bullying that may be taking place online.
"Cyberbullying starts with anonymity on the Internet, but it succeeds through the ability to operate secretly in the home," he explains. "Cyberbullying is not going to go away until the parents of the bullies know what their kids are doing online and step in to stop the aggressive behavior."
During the Town Hall, Dr. Phil McGraw states clearly:
"If your child's a bully, it's your job to know your child is a bully. It's your job to know that. It's your job to intervene at that level as a parent. It's your job to talk to the school… Everybody keeps saying the parents just know what the kids tell them. If you're a parent, it's your job to observe your child and know what they're doing… Parents cannot just check out and say they didn't tell me. They didn't tell me. It's your job to find out."
"We couldn't agree with this more and it's what we have been shouting for years," Leasure concludes. "You can talk to your kids and have that open dialogue, but a child is still not going to tell you when they are bullying someone. It is your job to find out on your own. And a tool like PC Pandora is the best way to find that out."
For more information on how you can stop cyberbullying, visit PC Pandora online at http://pcpandora.com and "like" the PC Pandora Facebook page!
About PC Pandora: Pandora Corporation was formed with one goal – to help our customers monitor, control and protect their families and themselves online. First released in mid 2005, PC Pandora monitoring software has been constantly upgraded to industry-leading specifications and has received accolades from users, reviewers and even school districts and law enforcement agencies, who use the program to help in the day-to-day supervision of the children and citizens they are charged with protecting. The company website devotes space to helping parents by providing them with 18 Tips to Safe Surfing and Pandora's Blog, where current news in the world of online safety is discussed regularly. In addition, the Pandora Corp. has made the PD Pandora Internet Safety Symposium available to schools and law enforcement as a free resource for spreading internet safety awareness to parents. Over the past few years, PC Pandora has vaulted into a leadership position for parental control software by boasting a combination of features that are unparalleled in the monitoring industry. In 2010, Version 6.0 was released, again widening the spectrum of coverage and protection offered by the program. Concurrently released with 6.0, the web-based PC Pandora LIVE! service affords parents the ability to keep their kids safe from anywhere at anytime. PC Pandora computer monitoring software is also now available through the Pandora Corp. store at Amazon.com and on and on Facebook!
###