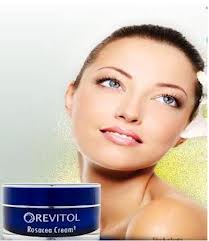 This natural product can be used to conceal redness on the face caused by Rosacea.
Seattle, WA (PRWEB) January 25, 2013
Rosacea is one skin condition that is common with adults and teens. While the exact cause remains unknown, this condition can be treated to conceal breakouts. The Rosacea Relief Cream product is now released online. This natural product can be used to conceal redness on the face caused by Rosacea. The natural relief that is offered with this Revitol product is designed to bring instant results upon application.
Acne can often be confused with the appearance of Rosacea on parts of the body. Each of these skin conditions include redness as one of the main components. Unlike acne that can be removed with cleansers, the purple or red areas common with a Rosacea outbreak are sometimes removed with lasers. These medical treatments are for severe cases and can have side effects after application.
Part of the ingredients that are included in the new Rosacea Relief Cream include a skin lifting solution. Affected skin can often weaken and begin to sag in specific areas of the face and body. The collagen inhibitors inside of this new cream are meant to firm the areas of the infected skin. This firming solution is also provided to protect against bacterial infections. The oil regulators and anti-inflammatory included help to provide the healing relief that sufferers search for in over-the-counter products.
The launch and distribution of this new skin cream online is one way that relief is made available to adults. Because this cream is made in the USA, a complete guarantee is offered to all adults who sample to benefits of this product. This guarantee is offered as a special incentive when a man or woman orders this product online. Both single and multiple month versions are available from this detail page of the Rosacea Relief Cream website.
About Rosacea Relief Cream
The Rosacea Relief Cream is made by Revitol and is of the most respected names in the health and beauty industry. The complete lineup of all-natural products that are created and distributed by this company help to provide relief to men and women around the world. As a respected member in the Natural Products Association, the Revitol company takes pride in the quality of all products that are distributed and sold in the United States. Through expert research and development, the range of creams in the health and beauty industry provided remain popular with men and women.