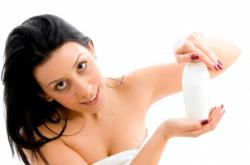 The oil regulation ingredients offered in the Rosacea relief cream soothe the skin and help prevent outbreaks.
San Francisco, CA (PRWEB) January 01, 2013
Men and women that suffer the burning, redness and self-conscious feelings dealing with Rosacea now have access to a new solution online. A new Rosacea relief cream has been launched online by Revitol. This cream is designed for those with moderate to severe breakouts and provides a concealer and soothing effect.
The National Rosacea Society is one organization that is dedicated to informing the public about skin conditions. This company reports that over 16 million adults in the United States have one or more skin conditions like Rosacea and some people cannot afford medical treatment. The new cream released online is one alternative that can be used to takeaway the redness and other side effects.
The Revitol Rosacea cream is a skin control solution. Since there is no cure for this skin condition, it can be controlled with certain ingredients. These helpful ingredients are part of what is now used inside of this new concealing and relief cream.
The concealment of bumps, redness and veins that become aggravated represents part of the treatment that this new Revitol cream provides. Men or women that use makeup or face wash products could increase the risk of outbreaks due to oil interactions with the skin. The oil regulation ingredients offered in the Rosacea relief cream soothe the skin and help prevent outbreaks.
To go with the launch of this new product, a complete guarantee of 90 days is now offered to those that sample the benefits that are offered. This new time period provides a complete 3-month period of time for relief to be established and men or women to be satisfied with the results achieved.
About Revitol Rosacea
The Revitol Rosacea company launched in 2002 and is a proud member of the Natural Products Association. This company develops health and wellness solutions for men and women in the U.S. and other countries. The research and development team that contributes to the company operations is partly responsible for the success of the products that have been released. The natural components that are placed into the products that are available are designed to provide immediate relief. The Revitol Rosacea company offers its products securely online and provides a 90-day guarantee with every purchase.